With about a month away from Black Friday you're likely seeing more customers actively buying whether it's for themselves or for the upcoming holidays. Your stores may be starting see an uptick trend in your orders and sales as we know that many consumers tend to shop ahead of the holiday season. As you prepare you may be asking yourself, do I have an ideal shipping service in place to manage the surge in demand?
If you're not already shipping with Chit Chats then now is an ideal time as peak season gathers steam! Get $5 off your first shipment, enjoy our low-cost, good-value shipping solutions, and work with us to effectively scale your business.
5 Key Things to Look For in a Peak Season Shipping Service
1. Cost-effective shipping
Price really matters, especially when it comes to volume, and chances are, a good portion of your annual sales happen between mid-October and mid to late December. Rates aren't everything when it comes to choosing an ideal shipping service, so shop around to see what's included, e.g. full tracking. Also, keep in mind that shipping costs rise in peak season due to an increased labour force needed and additional infrastructure requirements.
Chit Chats provides affordable postage options so that you can be competitive and faster transit times with tracking whether you ship within Canada, to the U.S. or worldwide.
2. Timing matters
Delivery times become increasingly important in peak season. Buyers want to receive gifts they've purchased ASAP and not have to worry about getting them after Christmas, for example.
Once we make our way into December, it's critical that the shipping service you're working with can quickly get packages on doorsteps. As delivery times are always estimated and not guaranteed it's a good idea to be clear with communicating transit times to manage your customer's expectations. Review your store's shipping timelines before your holiday sales kick off.
For optimal delivery verify addresses with your customers to capture important details like a unit or buzzer number. You can also add a customer's email to the recipient details so our delivery partners can reach out if there is an issue.
3. Factor in returns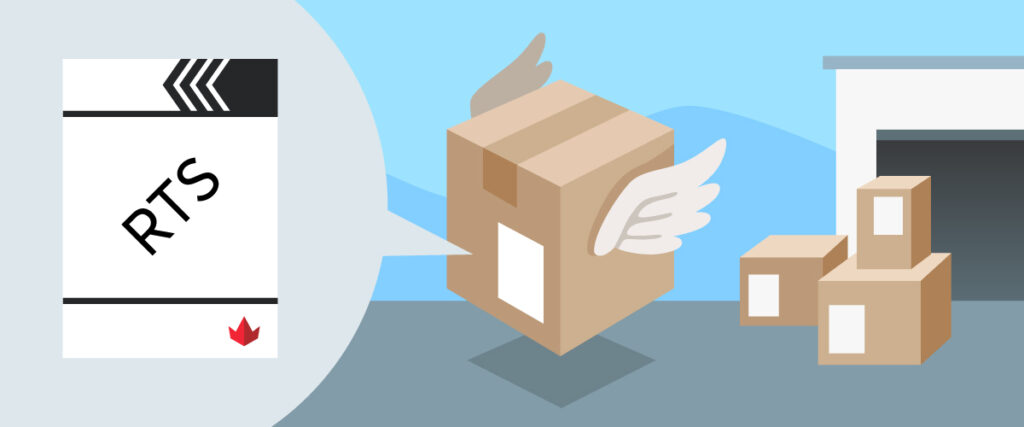 Tons of ecommerce store returns inevitably happen in January, so it's imperative that you work with a shipping service that has a solid return option in place. It's a good idea to review your return option costs and how they factor into your peak season pricing strategy.
With Chit Chats return labels to support Canadian and U.S. shipments you have options to provide to your customers to make returns hassle free.
4. Get integrated
If you sell on Etsy or on another ecommerce platform, then integrations should factor heavily into your shipping service decision. Chit Chats offers multiple integrations to popular ecommerce platforms to provide a seamless connection so you can easily edit multiple shipments at one time, save and manage shipping presets, customize fulfillment notifications, and more.
Chit Chats integrates directly with Etsy, Shopify, eBay, ShipStation, BigCommerce, WooCommerce, Adobe & Squarespace.
5. Get packages out the door
Once you package up products and put labels on each one, next up is getting them into your shipping service's system. Being able to quickly and easily get packages from your space to the shipping provider is always important, especially during peak season.
We provide three different methods for getting your packages to us. Drop them off at one of our locations aross Canada, have them picked up from your door, or mail them to us. Looking to see if you are eligible for a pickup? Submit a request today.
Count on Chit Chats to Be Your Peak Season Shipping Solution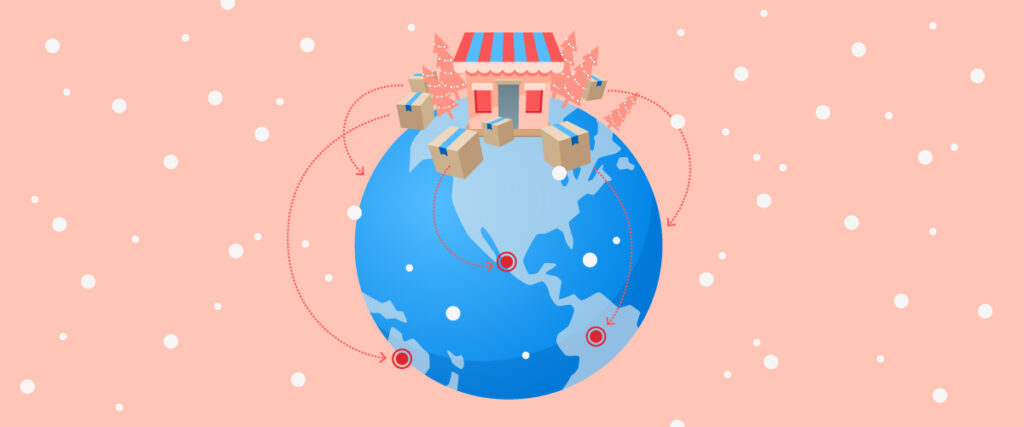 Our branch and warehouse staff always get revved up for peak season! Thinking about all of the wonderful gifts that are going out is exciting, and we love playing a small part in people's holidays and celebrations.
To ship with Chit Chats through the busy peak season and beyond, sign up for an account and instantly get $5 in account credit.