Reviews
Chit Chats has been helping businesses grow since 2001. Hear our clients share their story and how Chit Chats has transformed their business. Want to share your story with us? Get in touch.
Small Business
People don't like to spend a lot for shipping...is what I've learned. As soon as it gets above a certain threshold, that's a deal breaker. When we discovered Chit Chats, it quite literally changed the game.

18 Waits

Daniel Torjam,

CEO/Founder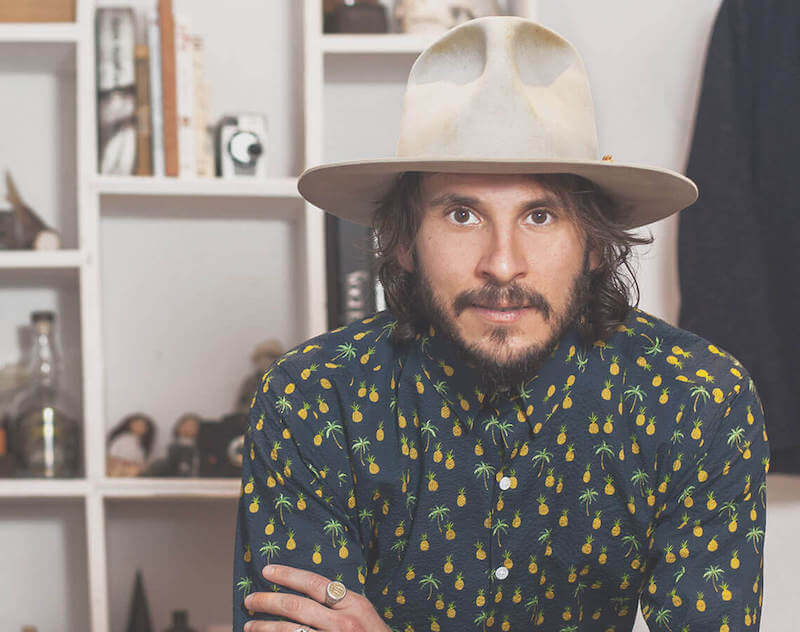 Client Success Stories
Online Store
Before Chit Chats I was using the postal service. I just did this test run for one or two orders. I realized how expensive it was. My friend told me don't even use them, use Chit Chats. It was almost half price in savings.

Wavy Merch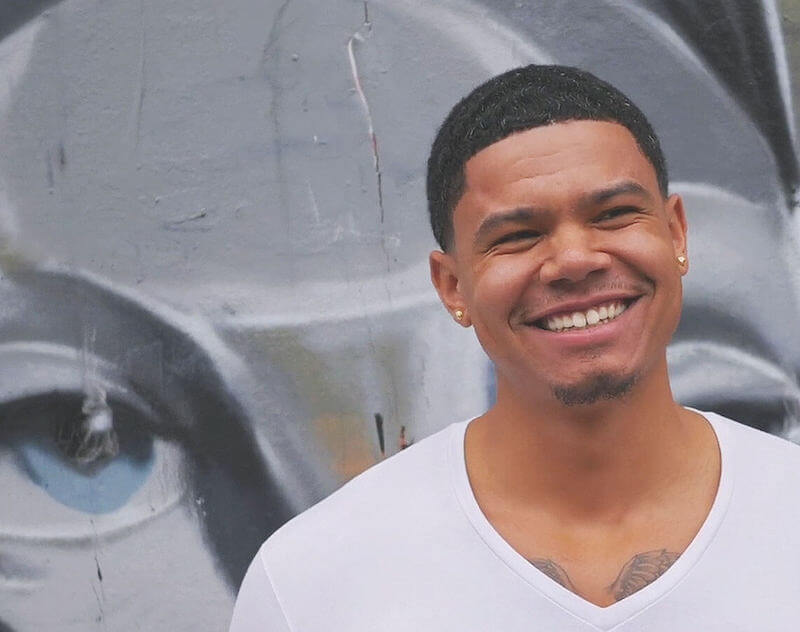 Nonprofit
They [Chit Chats] saved my business. I don't know how else to explain it. Chit Chats is an integral part of my business.

MsFit Activewear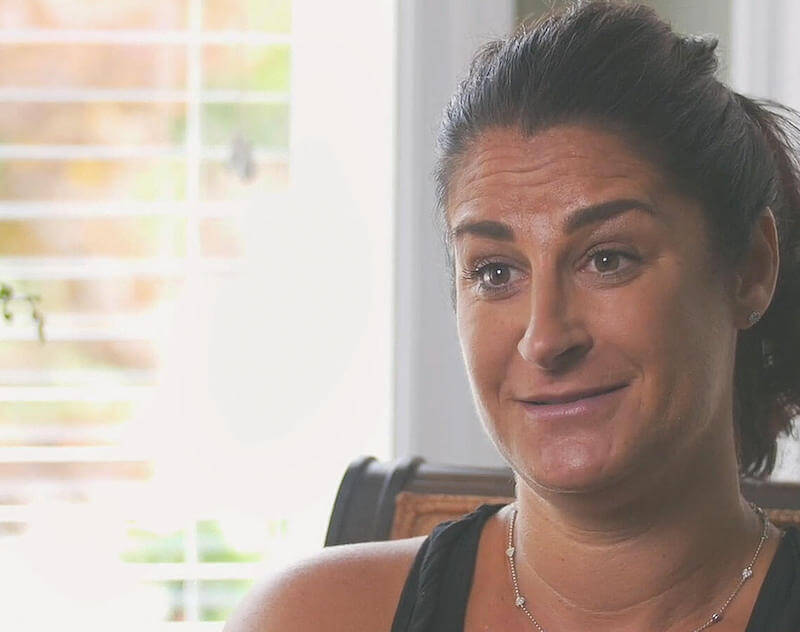 Small Business
Chit Chats sorta feels like how we feel about our brand, still feels small/local and people care about the service they are providing. We were able to offer flat rate shipping and that was really great for our U.S. clients.

18 Waits

Stefania Bussey,

Production & Design Assistant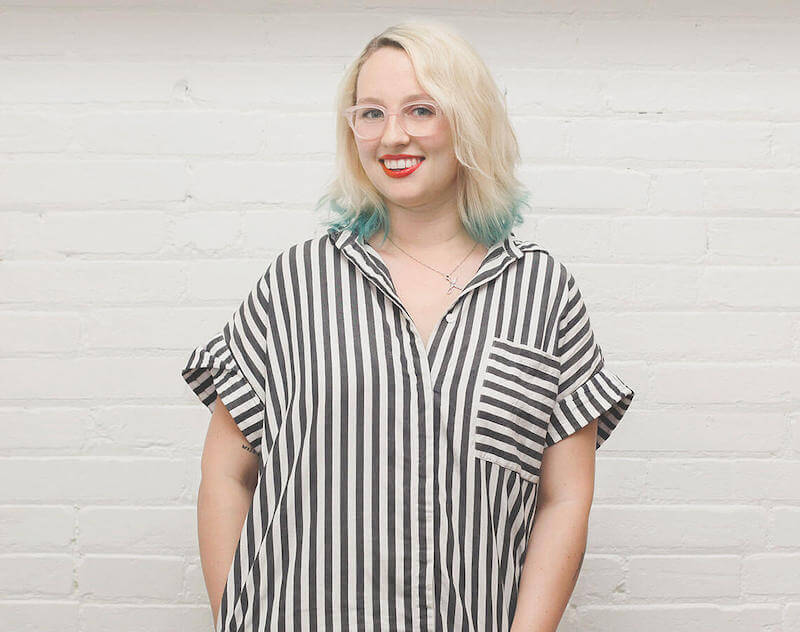 Etsy Store
Don't think about it, go ahead and sign up today. Chit Chats is the best thing that happened to us.

Bellaire Wholesale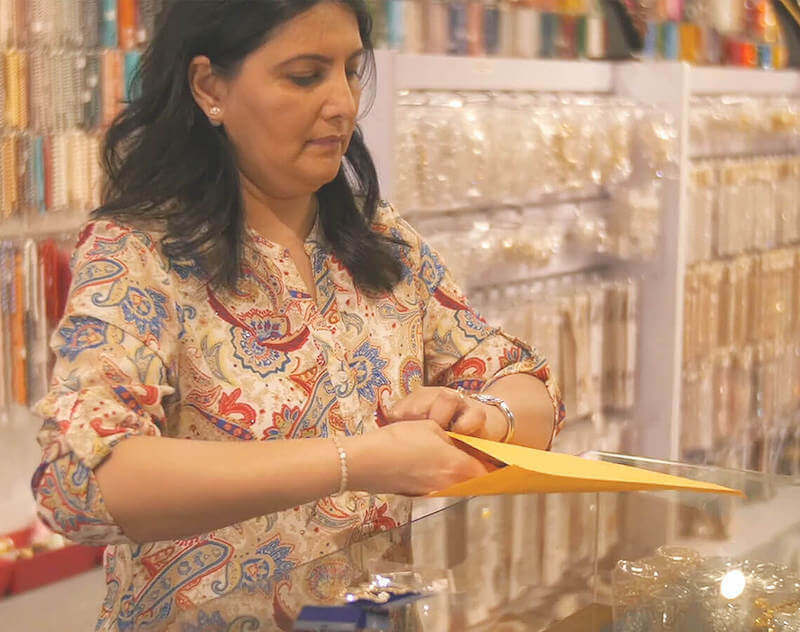 Small Business
Being a MOM-preneur and trying to balance life with business, time is of the ultimate essence for me. If you really want to save time, just for a second, listen to me and try Chit Chats at least once.

Anokha Leewu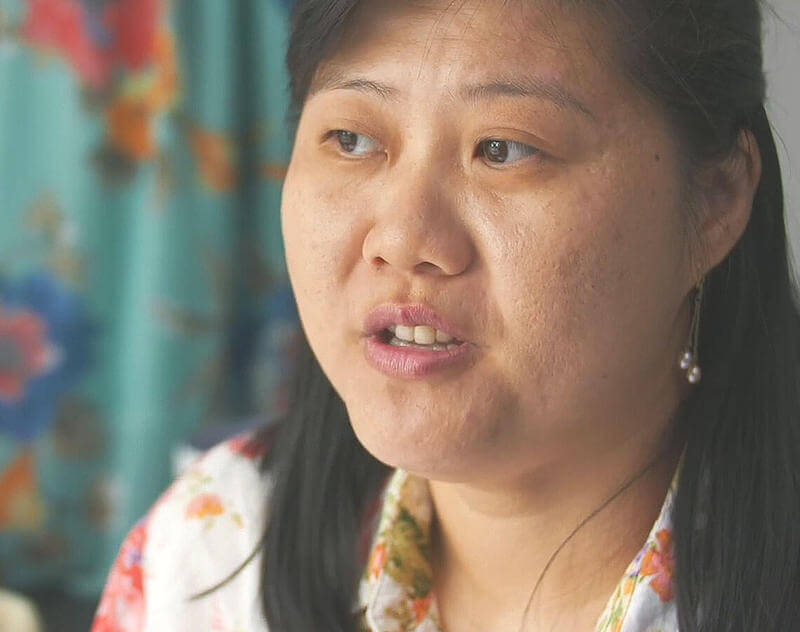 Online Store
I think people just don't know Chit Chats exists, it seems too good to be true. Like...you are going to provide this service without charging me an arm and a leg AND make shipping faster and efficient? That's a win-win.

Polar Feet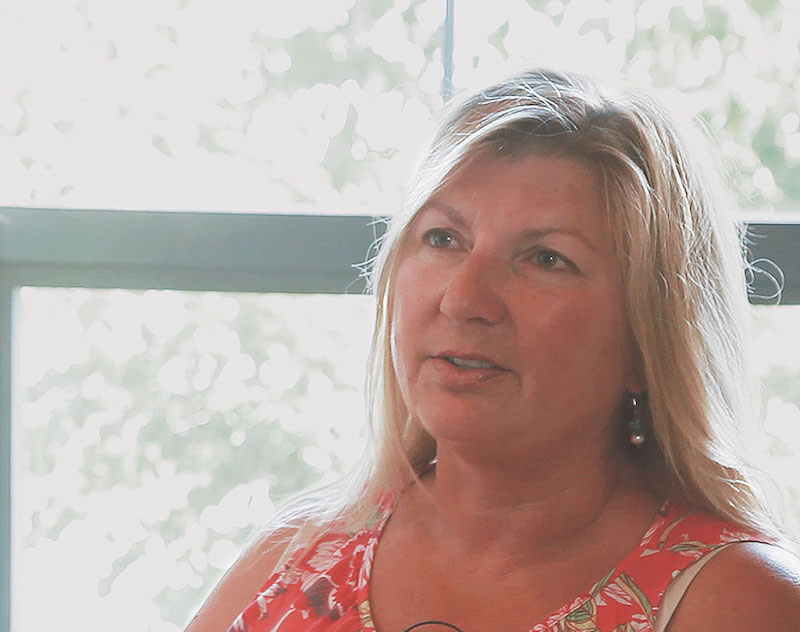 Etsy Store
When we started with Chit Chats, we saw a big change in our business. Our customers were not hesitating any more. We realized shipping is a big factor on our sales. I can definitely say Chit Chats has been the best option for my business.

Empauer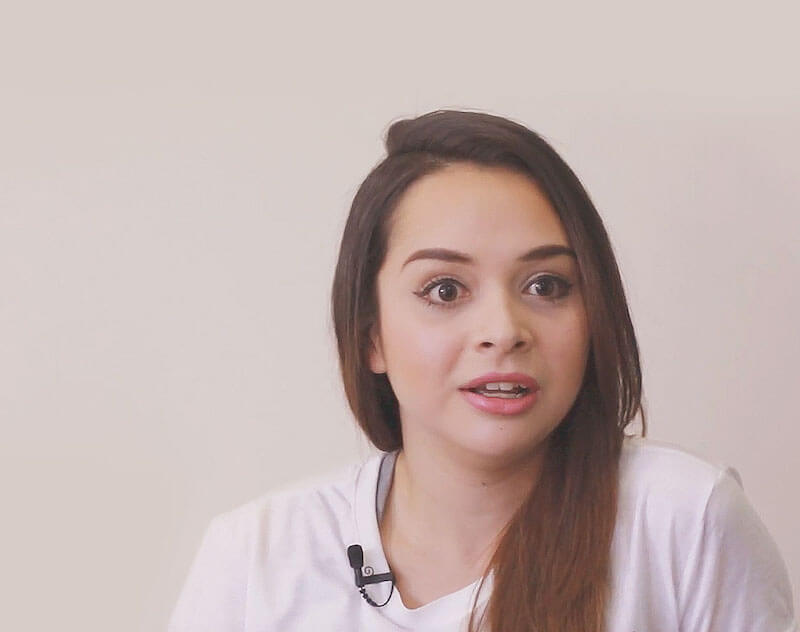 Etsy Store
Being able to tell the customer you will get it in 3 days and oh by the way, here is your tracking number... that was a big change for us. The costs have gone down significantly and shipping times have gotten faster, which is a little unimaginable almost.

Mabel Designs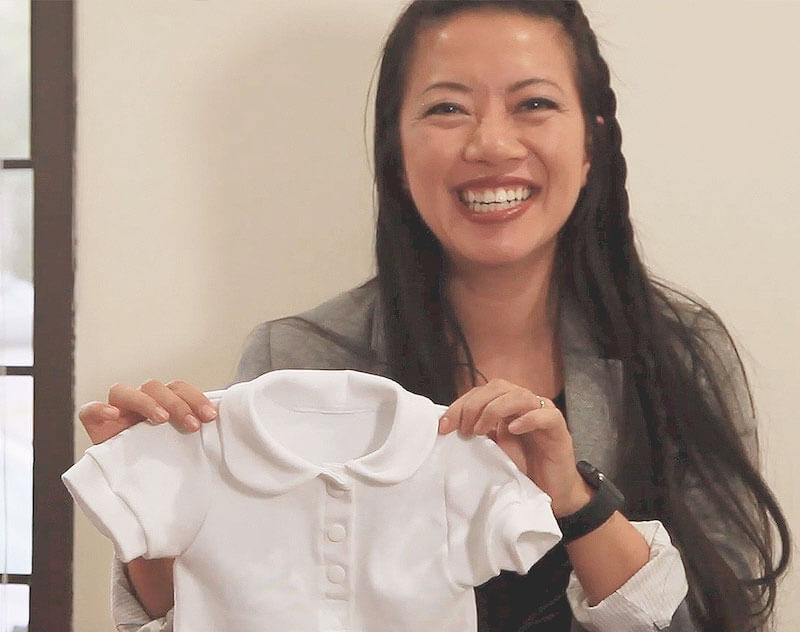 Small Business
Chit Chats was introduced to me by a friend online who was telling me how great Chit Chats was... but I was on the fence. Let me tell you, Chit Chats is fantastic and it will change your business, it will make it grow....for sure.

Aunt Betty's Vintage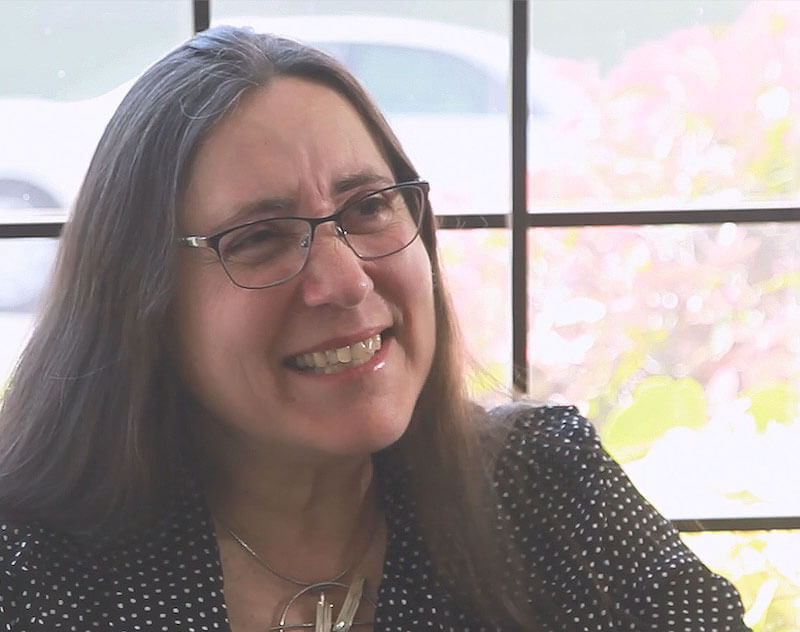 Ebay Store
Our sales doubled a week after we started using Chit Chats...we were able to open up to a much wider global market using discounted shipping rates. [Chit Chats] had such an immediate and long lasting positive impact on our business.

Storage Warrior: Ebay 2019 Micro-Multinational of the Year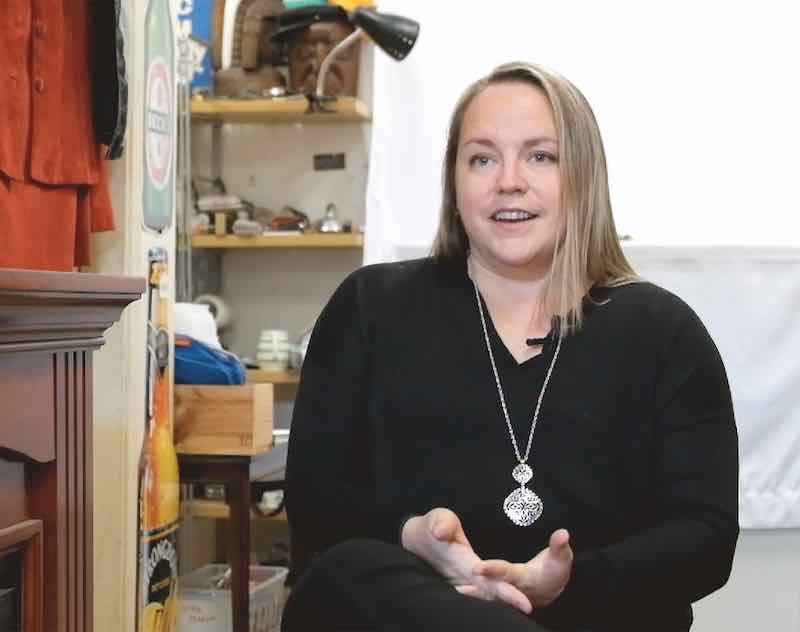 Why clients love Chit Chats
4.6 stars average across all branches
Amazing Customer Service, Daniel went above and beyond to assist me with my shipment, I was mistaken thinking that the shipments were done in person and not online, he showed me how to make a account and assisted me in creating my first label, he even printed it out for me! I will for sure be coming back, Thank you so much!
So glad I found this place for shipping packages. They're rates are so much cheaper then going directly through Canada Post. I only recently learned about their service a couple of months ago but have used them quite a bit of late. No complaints. Excellent service and website. I highly recommend using them for outbound mailing services.
Have been using Chit Chats since their first branch in Richmond. Great service, amazing people, and really a critical service for Canadian small eCommerce oriented businesses. Thank you Sunni and the rest of the team at the PoCo branch; it's a blessing to have one so close to home with such a dedicated team.
Very convenient location, ample of parking in front of the store. Gentleman working there is extremely polite, professional and willing to accommodate all of our needs. Excellent location very easy access from any mid town locations, direct access to DVP. We would not be able to conduct our international and Canadian mailing without great help of Chit Chats. Job well done on this location as well as best shipping company. 10 Stars service.
Chit Chats is a very user-friendly platform and they make shipping really easy, economic and hassle-free. They significantly helped me save on postage so I was very happy to use their services to ship to the US and I will be back again. Their website does explain everything nicely although the staff at this well-managed Downtown Toronto location on Adelaide near Spadina is very polite, courteous, efficient and helpful about all your shipping related queries. Do check them out!
Best broker for your packages. Super nice staff. What more could you ask for. We use Chit Chats to get our packages to the USA so we can use domestic shipping rates instead of international. Their prices are super reasonable and we are so glad to keep using them. We are really excited about their expansion in Edmonton as it's only about a block from our new location in Edmonton.
I had been going to the Markham Chit Chats for a few years. The Richmond Hill location opened, and was closer so I started going here. The people at Markham were very helpful (Michelle) and found the same quality of service and helpfulness at RH with Coral as well. I must also say that access to RH is a bit easier than Markham. Also, Coral was very welcoming from the start and is helpful on all issues.
This was the first location I used to drop off my shipments almost 5 years ago...since then I have been visiting the Four Valleys location, being closer to me. The staff are always super friendly and accommodating with any inquires we may have. But I also love the fact this Mississauga location is open on Sundays! Furthermore, they are open at 9am Sunday which is absolutely a bonus, considering I am an early bird and like to get my chores completed first thing in the morning.
This is by far the best of all the Chit Chats locations. Staff is friendly and knowledgeable. The Chit Chats system is a great time saver and has been extremely helpful during the pandemic. There is plenty of parking available and transit is close and accessible. The staff here has been more than helpful when I needed it and that is a reason alone to only come here. I have used most of the Chit Chats locations and this is by far the best! Highly Recommend.
I've only had good experiences with Chit Chats as a company in general and with this branch in particular. The service has always been great, with attention to detail and they have always taken the time to answer my questions and help me understand the service, the process, its advantages and caveats. Awesome branch with amazing service!
I was BLOWN away with the service I received from Lana at the Burlington location! I had a major issue that I had created and it seemed that there was no way to fix it. Lana saved my toosh. I went from full on panic to everything being ok! She made the impossible happen! She also was extremely helpful and thorough through our emails. Walked me through everything I need to do and was very clear. This company is so much better than the typical postal service. They have continued to impress me. I now use them for all of my shipping needs and I am thankful to have them!
People like to complain in reviews but if you want to save money on shipping and not have to waste your time doing it, this is a great option. It's bare bones and no hassle, thats why it's cheap. Service is there when you need it but once setup you're good to go on your own. My only issue is no drop off locations in the West Island.
Great affordable prices to ship to US, the staff are also very friendly, and has great customer service! The items ship so quickly to the US as well, Im shocked how quick it arrived to the destination. The website for chit chats is very user-friendly as well. I much prefer Chit-chat's service over Canada post. Price & staff are must better :)
Truly a lifesaver for people shipping small packages out of Canada!! US packages are delivered within a week and international around a month even with COVID delays - All with full tracking! Drop offs are super quick and easy with convenient hours. Everything's alway processed and sent out the day of. I'm just so thankful for this service.
Our business thrives thanks in part to Chit Chats. Hands down the easiest and cheapest way to ship. Every shipment we send makes it faster than expected, and actually arrives, unlike CP & UPS. The new location in Langley has made it so much easier for us to turn in our shipments in a timely manner. Thank you for everything you do!
Chit chats is hands down a small business life saver as far as saving on ship costs but more than that the responsiveness of the staff (Vicki is the BEST and the Richmond location patrons miss her good cheer and quick action), the ease of use, updates from head office, the chat feature and more run like a well oiled machine. Highly recommend!
THANK YOU Michelle, You are One Of The Best at Chit Chats. I have been going over 4 years and Michelle has always Been there to Help Everyone that comes thru those doors. Great Prices, Great Service, Great People. Look Forward to a Long Term Business Relationship Selling HOT WHEELS & K9SHIELDS HW Protectors with You Chit Chats. Keep Hiring Great Staff - They make Your Machine Work....TY
Edit: you can now do drop offs in downtown montreal! this is super useful! I wish there were better rates for canada, but c'est la vie! Great service and great savings. But the location is awkward and difficult to get to. No buses, no metros either. The hours are also not great... Most of us finish working at 5pm :( I second the other people who said Saturday hours would be great. Rating will go up to 5 stars when we have downtown drop boxes like I was told there would be soon months ago.
Couldn't ask for better. I do daily drop offs and Chit Chats have been nothing but amazing. The lady that is there everyday in the Downtown Toronto location is always friendly and willing to help if I had any questions - which is rarely because once you get the hang of it, you're in and out in seconds! The rates are amazing and its the only reason I'm able to compete head to head with US-based sellers. I'm over 500+ packages in using their service and only ever had a problem with one of them (keeping in mind "them" means both Chit Chats and USPS)
I've been using ChitChats for over a year and have no complaints about the service. I love that my customers are able to receive their packages so quickly! I'm so glad that ChitChats expanded to Vaughan because it's so much more convenient for me. The customer service at ChitChats Vaughan is great - I appreciate that they take the time out to answer my questions so thoroughly. Thank you!
Can't say enough good things about these people and the company! I was with the Richmond office since they started a few years ago, and I never had a thought to change to other shipping company. The staff are all very kind and knowledgable. I have been working with Felipe since last year, and he helped a great deal with our shippinng and made sure everything is done properly and smoothly. If you need to ship to US or within Canada, you definitely want to call them first. The process is fast and easy, and you will be surprised how much $$ and trouble it will save you. It is just an awesome company! !
Chit Chats Richmond location - I am really impressed by their awesome branch of staff work there, Friendly, Efficient.... what else..., well, Just today, one of their staff member, Philips, going out his way helping me out, just make me really want to share my experience here: Let me give him five stars ***** first !!!... Ok, I was dropping off my mails there this morning at 10am without notice that they open at 11am. I normally do my mail run late in the afternoon... Just as I was kicking myself not checking their hours before come out all the way. One of their staff member, Philips come to me and asking if he can be of any help...he happen to come work earlier to sort out some of their large holiday loads... I was so happy that he offer to takes my mails out of my hands and save me the trip to come back again in the traffic later.... keep up the good work and Thanks again Philips, really appreciate your help today. Cheers.
Amazing service and staff! Definitely recommend for shipping lightweight items to the US! Not sure about the shipping in Canada at ChitChats but the shipping to the US is cheap and super fast (3-5 days!) As long as the value of the package does not exceed $800 USD, you can ship it and create a shipping label online easily without having to fill out custom forms. It is very reliable and reduces the stress of shipping by a lot. The interface is super user friendly and easy to see the tracking and everything. The staff are also fantastic and friendly and super-informative and so nice! I'm amazed at the great quality of this service and I will be a returning customer for sure :)
Best customer service. I've never had this kind of customer service at any other delivery companies. They really care about my package, give me quick response via phone and email and also suggest a solution for my package. Thank you chitchat! Just one thing that I really want is more branches near Northyork area :)..
Things are very challenging for small businesses including shipping especially these days.. I don't even know where to start on how amazing this chit chats location is!! Richmond (Phillip manager specifically) has gone above and beyond what I would ever expect from him. I have been processing orders, All night at times to get out packages to our customers and unfortunately errors keep coming up. The manager has been able to locate our packages, correct the errors and navigate me on how to get our parcel to it's destination. It's so hard to get a hold of anyone right now (including chitchats CS), and I have been able to call him TWICE regarding 2 packages, when I was expecting to be told I was out of luck. Go to Richmond!! best location, best service, best people and customer service is definitely top priority to this team! Thank you so so much for your help.. it's already been such a tough year for all of us.
Absolutely amazing service! Efficient, courteous, knowledgeable, professional - they have gone above and beyond on the rare occasion where I experienced shipping obstacles, to help me ensure my customers get their packages on time. Not only a huge savings using Chit Chats Express & faster delivery service but a pleasure to interact with Vicki and the team. SO happy to have discovered Chit Chats!
I've been a ChitChats customer for over a year now and have been raving about them since day one. Coral and Dan are AMAZING. So helpful and friendly; above and beyond customer service. I love everything about the ChitChats service; shipping to the US, Canada and International through CC has been a lifesaver for my business. Cannot recommend more!
If you're using any other service to mail to the US, you need to switch! Been selling on Ebay for years and shipping with Canadapost the whole time. Had to send a tracked package to France last week; Canadapost price was $45, Chit chats price $11. Need to send small bubble mailer to the US under 500g? Canadapost'll charge you $7-10 non-tracked or $14-20 tracked, Chit Chats $4.50-6 (tracked!) delivered in half the time. I will deal with labeling and weighing my own packages if it saves me 50% + with tracking and insurance benefits. The staff are there if you have any questions and in my experience have always been helpful.The location is busy so keep that in mind. I imagine the people leaving negative reviews don't ship often enough to appreciate the value. I'm about 15 packages in and so far nothing's gotten lost or arrived damaged. Also for those unaware, Chit Chats is basically USPS (United States Postal Service). Only downside is they don't have a lot of locations.
I wanted to put in a good word for the ChitChats customer service rep named Jenni. Not only was she cheery and helpful, she called me back when we got disconnected. These days, customers are often left to call back and start over with a new rep, so that was really thoughtful of her to reach out again.
Thank you for your service! Your employees have been working non stop throughout the pandemic and we appreciate them. When my husband told me the Toronto office was reopened, I rushed back there! lol I like Mississauga and their hours, but Toronto is closer for me and I love the staff! With no childcare my 5 year old twins follow me in and can't wait to say hello to Cora (I hope I spelt her name right!) Amazing work implementing social distancing in both locations! You're helping a lot of small businesses out there including ours!
Love the team at the Toronto branch, I am really glad they are open again! I specifically visit that branch because they are an absolute pleasure. Coral is very helpful over the years, she goes above and beyond. I started my business using chit chats to ship, and it really feels like she has been a part of my progress.
First of all this business takes covid really seriously and even with such, the service at this location has been very speedy which I appreciate. I run a little business, and often have 25 + packages which I save at least 50 dollars on shipping by using ChitChats opposed to going to Canada Post. I send 500-1000 grams packages, which range in price from 12-16 dollars using this service. If I brought the same thing to Canada Post, it is 18 sometimes more. Create an account, print your label and tape it on. Bring it here, and consider it done. I probably have over a thousand shipments, and the 2 issues I had regarding my parcels these people actually called me and we sorted everything out, worry free. Don't think twice!
What an outstanding shipping service Chit Chat is! They literally saved my business with their prices and great customer service. I really hope they can do something about the prices within Canada though and also not let companies like Asendia increase their prices. I also suggest they start offering DHL or Fedex labels as an option for shipping. Other than that, look no further when it comes to shipping. Their website is even incredibly simple to use and very efficient. Thank you!
The best shipping company in Ontario. They have the best rates and insurance for cheap. There shipping time is really quick and they provide a tracking number. Due to Covid-19 you have to drop off the packages at the back off the building. This is very convenient as you dont need to look for a parking spot. Please keep the drop off at the back of the building as an option even after Covid 19.
I don't know what my small business would do without Chitchats. We've shipped hundreds of packages through them. The service is reliable and the rates cannot be beat.The staff at this location have always gone out of their way to be helpful. Special mention to Philip, the manager, and Mark, who go above and beyond with a smile. Great place - wish it were more central but completely worth the drive.
Friendly staff, easy drop off with covid measures in place. I would say keep the drop off location to the back alley, makes dropping off packages much easier rather than trying to stumble and opening the door in the front. Chit Chats had made my business much more profitable shipping internationally and to the USA. Now with multiply locations open, its much more accessible too.
Start saving with Chit Chats today
No hidden monthly fees. Unbeatable prices. 20 million parcels delivered.
Sign up now!