We see comments and DM's on social media accounts from time to time regarding the challenges businesses have with ecommerce shipping. One common topic is how businesses would like to use our services but feel they can't since they are too far away from our branches and drop spots.
Let's dispel this myth by outlining three different ways that Chit Chats can support Canadian businesses from coast to coast.
Do you currently ship with Chit Chats? If not, we want to get you started. Sign up now and get $5 in shipping credit!
Ecommerce Shipping Across Canada, the U.S., and Internationally
Drop Off Packages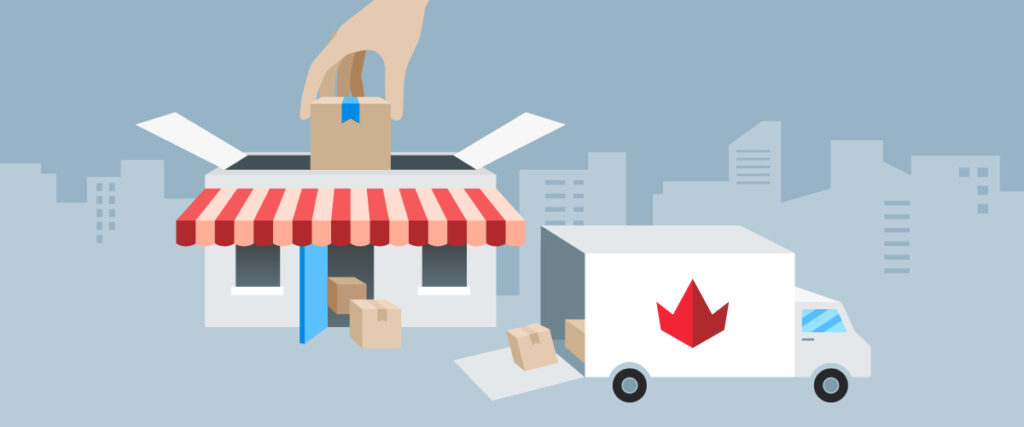 This is our most popular option – simply bring your packages to one of our 38 branches or 33 drop spots across Canada.
Drop your packages into one of four bins in any branch. These bins are set up for your shipments destined for Canadian, U.S., or international addresses, or to collect your batched shipments.
Schedule a Pickup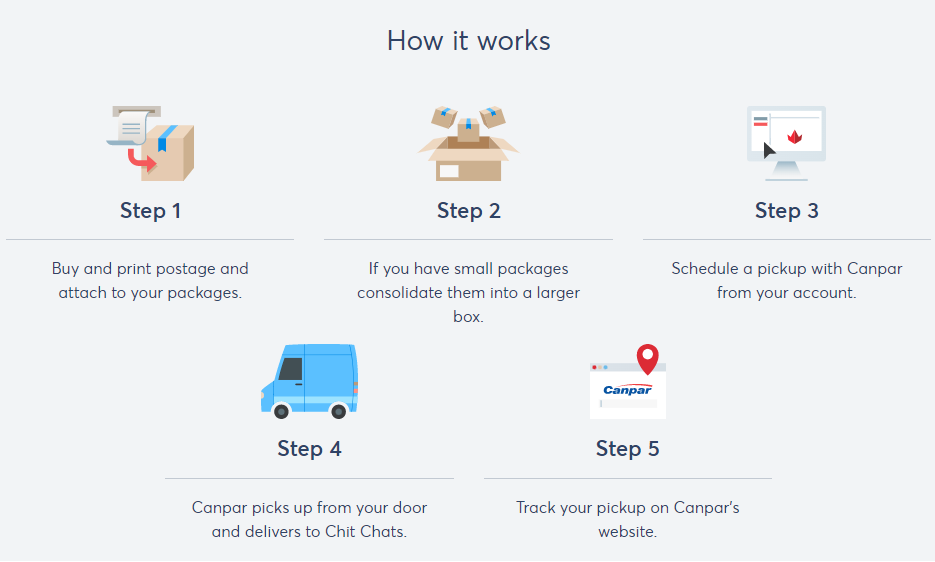 Just because you aren't close to a Chit Chats branch or drop spot, doesn't mean you can't use our shipping services!
You can schedule a Canpar pickup right from your location and within your Chit Chats account. When you book from your account you get access to low rates that are up to 53% lower than national carriers. We also recommend that you consolidate several shipments into a larger package to keep everything as cost-effective as possible.
Mail Your Packages to Us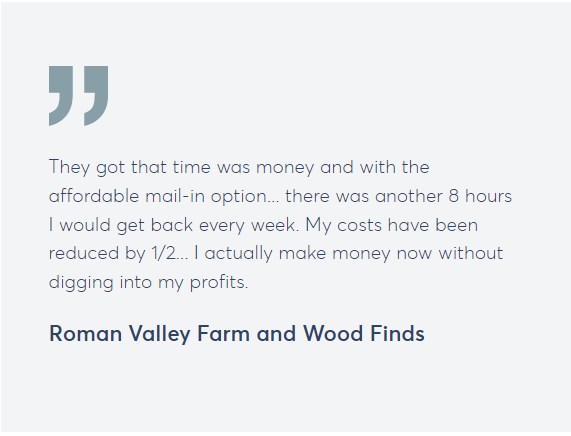 If having Canpar pick up your packages and sent to us isn't feasible, then you can mail them to a Chit Chats branch using any carrier you'd prefer.
Delivery times are impacted when mailing packages to us, but the overall shipment time can still be days faster than national carriers.
The cost savings of going this route can be in the thousands per year, even for a modest volume shipper with under 1,000 packages per year.
Constantly Improving Access to Chit Chats Services
We have expanded our Chit Chats branch count by 30 in under three years, and will continue to open new locations in 2023 and beyond.
Chit Chats wants our great value services to be easily accessible for all businesses across Canada, and we have ambitious plans to make it happen. We are grateful for all of the wonderful feedback we have received over the past few years to understand where we need more of a presence.
Time to hear from you, let us know how we can best support your business.
Chit Chats wants to be your dream shipping partner! Sign up now to receive a $5 shipping credit, and explore your account to discover everything that's possible with Chit Chats.
Got a question? Then please reach out to us, we are here to help your business in any way we can.