New and not sure what to expect when you visit a Chit Chats branch? We're excited by the opportunity to open a number of new locations, bringing Chit Chats to even more Canadian entrepreneurs. But we also want to make sure you have a smooth and consistent experience from coast to coast. Keep reading to learn what you can anticipate from your first branch visit.
Your First Branch Visit
Once you've purchased your postage and prepped all your shipments you are now ready to get them to Chit Chats. At our branches, our teams process your shipments and get them ready for our partner carriers to deliver to your customers. We have over 15 branches across Canada (with more on the way) and you can find the location closest to you here.
If you are dropping off 10 or more packages, please make sure to batch your shipments prior to your branch visit.
When you arrive at the branch, give a wave to the team member on duty and look for the sign that says Contactless Drop & Go. This is where you will drop off your shipments in bins differentiated by the destination and/or carrier type. There will be signs posted to help guide you and if you're unsure one of our staff can help! Simply sort your shipments into the appropriate bins and you've completed your first branch visit!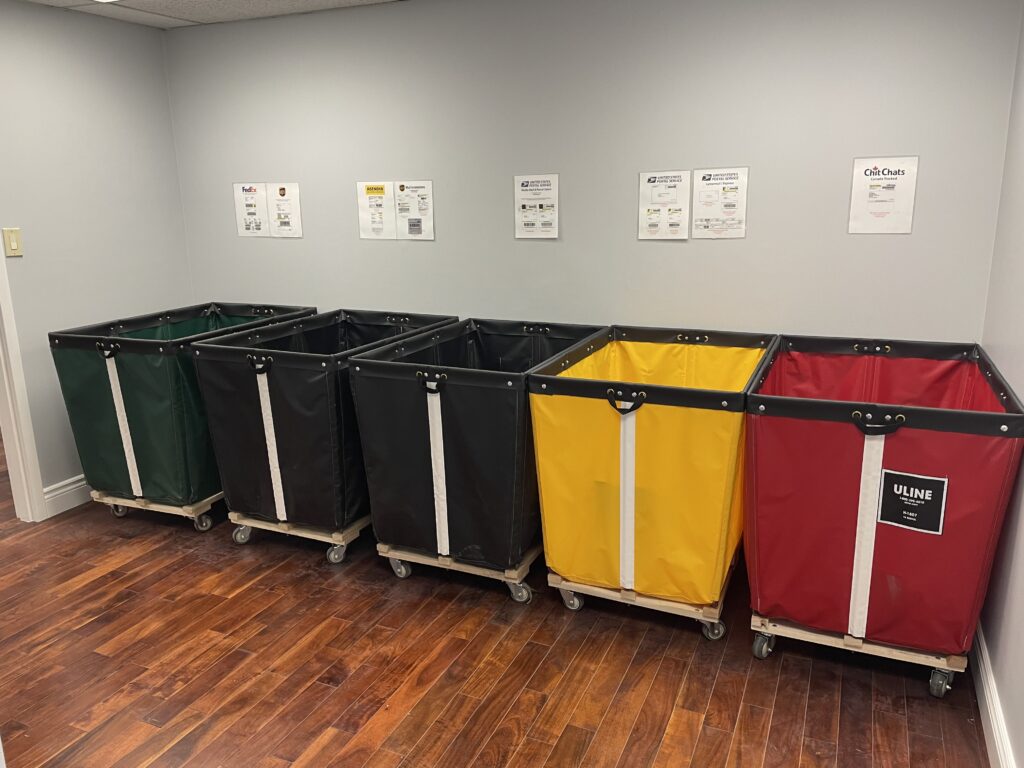 Our friendly team is processing your shipments throughout the day. Once they are ready to process your shipment they will scan it into the platform to show that we have received it. You'll then notice your shipments move from Pending to In Transit in your Chit Chats account. This is why it is important to make sure the barcodes on your shipments are clear and your postage labels are legible.
Branch Services
Our branches are not just about accepting and processing your shipments. There are also a few services available to you when you visit.
Supplies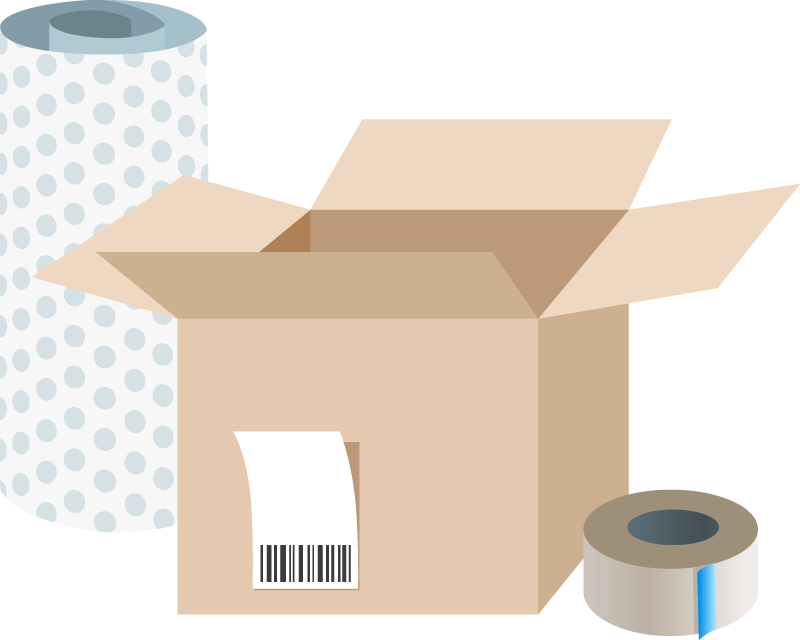 You can order supplies for delivery right to your location from Chit Chats Supplies or arrange to pick them up at the branch of your choice.* Selection and availability can vary by location so it is best to inquire directly with your branch.
Once you've placed your order our team will prepare your supplies and notify you when they will be ready for contactless pickup.
Returns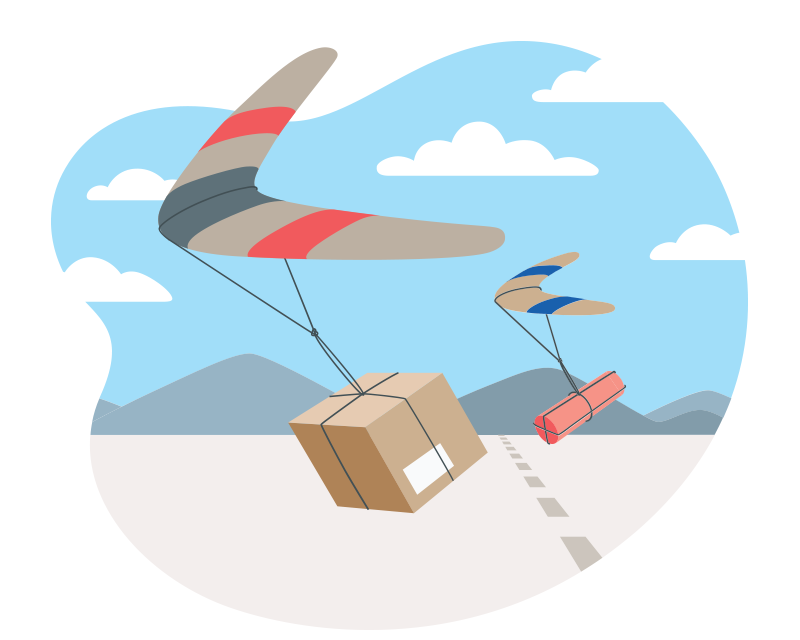 If you have undeliverable shipments they can be returned to you via the branch of your choice. Once your branch receives and processes a return for you, they'll notify you when it is ready for contactless pickup.
Make sure you update your return settings to select your preferred branch for returns.
Friendly Support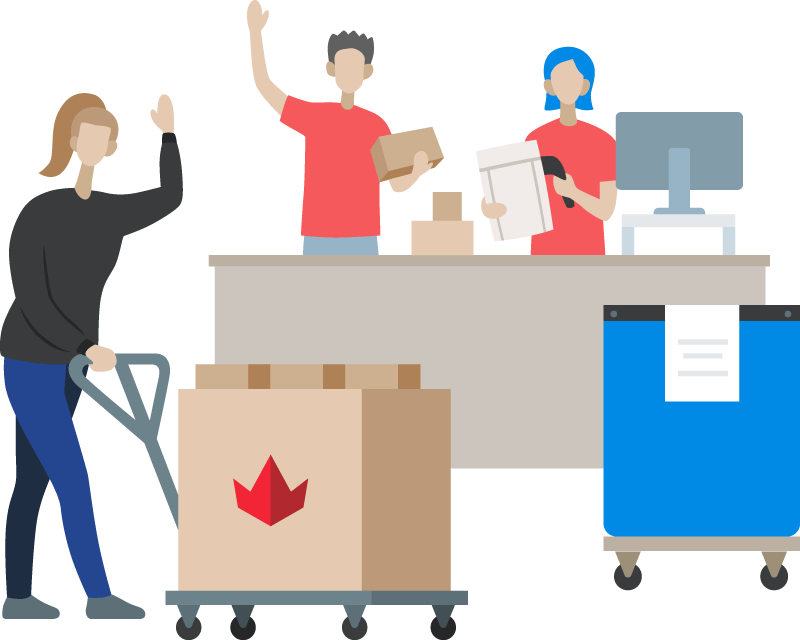 We love meeting new clients and getting to learn about your businesses, so be sure to say hello to the team member on duty.
Our staff are always ready to answer your questions about our services, make recommendations and point you in the direction of helpful resources.
*Branch pickup through Chit Chats Supplies is currently only available in our Ontario region. To order for branch pickup in another region, please place a supplies request through the red Help widget in your Chit Chats account.
COVID-19 Safety Measures at the Branch
We take the health of staff, clients and the community at large very seriously. We want to be proactive in doing our part to reduce the spread of COVID-19 while mitigating the negative effects on our clients and the business. Should anything impact our locations or service offerings, we will keep clients updated right here on our blog.
The following measures are a key part of our Health & Safety Protocols and are in place at each of our branches:
Both staff and client must wear masks as a part of our mask policy
Hand sanitizer is readily available
Branches list their maximum occupancies, we appreciate your patience and cooperation
We enforce physical distancing with Contactless Drop & Go areas for shipments, thank you for doing your part!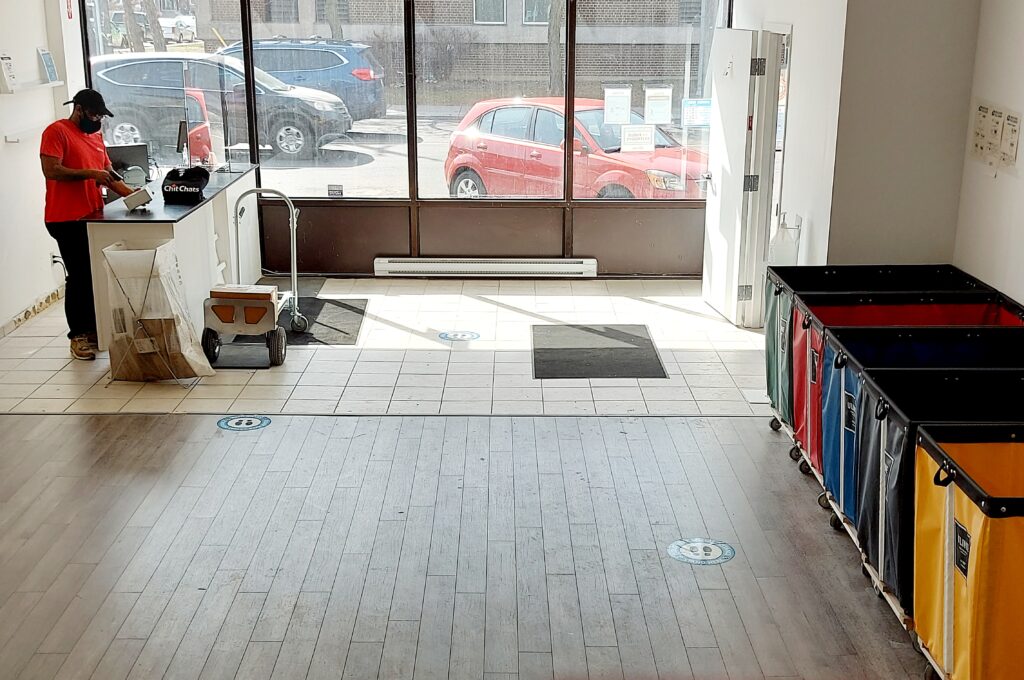 Contactless Drop & Go
In an effort to maintain physical distance and reduce person-to-person contact, we've limited interactions in our branches. Unfortunately, this means that we have had to indefinitely suspend the use of our computers and communal supplies. It is also why we ask all of our clients to drop off shipments in designated areas at our branches. You will find these marked by a sign that says Contactless Drop & Go when you arrive at the branch.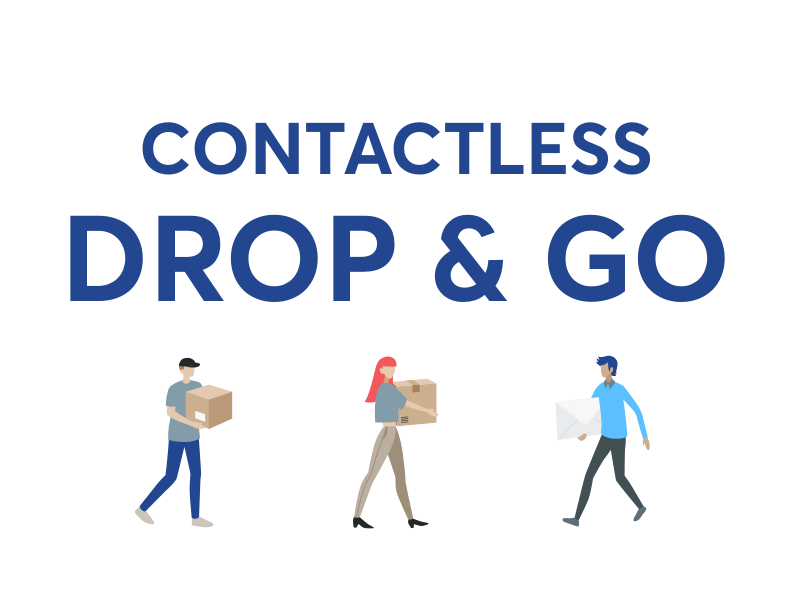 Whenever possible, our contactless drop and go areas will be located where we can ensure the greatest distance between individuals.
Alternatives to Visiting a Branch
The shipments you create in your Chit Chats account cannot be taken directly to carriers like Canada Post. But if dropping off at one of our branches isn't for you, there are still ways that you can use Chit Chats.
Drop spots
We know that operating hours can be a challenge for some clients but some of our drop spot locations are open later than our branches and on weekends. Check our locations page to see if there is a Chit Chats drop spot closer to you.
Dropping off at a drop spot is fairly similar to visiting our branches. The main differences at our drop spots are: there are no Chit Chats staff members available to assist you, depending on the drop spot there may be cut-off times and convenience access fees. You'll also need to log your shipments with the drop spot vendor when you visit so make sure to batch and consolidate your shipments in a larger box beforehand. When dropping off at a drop spot, a batch label is required for 2 or more shipments.
Schedule a Canpar Pickup or Mail Your Shipments
If the distance from one of our locations is a challenge for you, you can still save by consolidating and sending your shipments to one of our locations for processing. Easily schedule a Canpar pickup from your Chit Chats account at a discounted rate to have your shipments brought from your location to Chit Chats. Or if you prefer, mail-in your shipments to one of our hub branches using a shipping company of your choice.
We want your feedback!
Review your favourite Chit Chats Branch.