As Chit Chats grows, we always look for ways to support you in your own growth. Whether you are new to our platform or want to know how to get more out of it, we're here to help improve your experience.
This is why you may have noticed a recent change to the Dashboard in your Chit Chats account.
Your dashboard is the first page you land on when you log into your account. It acts as a home page and touchpoint for you. In order to provide the best value for you, we've made updates to personalize the dashboard to your specific needs.
Onboarding Checklist
If you're new and still learning about Chit Chats, the dashboard is your tool for getting oriented. With this helpful feature, you'll be sending your first shipments to us in no time!
Here you'll notice a checklist to guide you through each step of the process: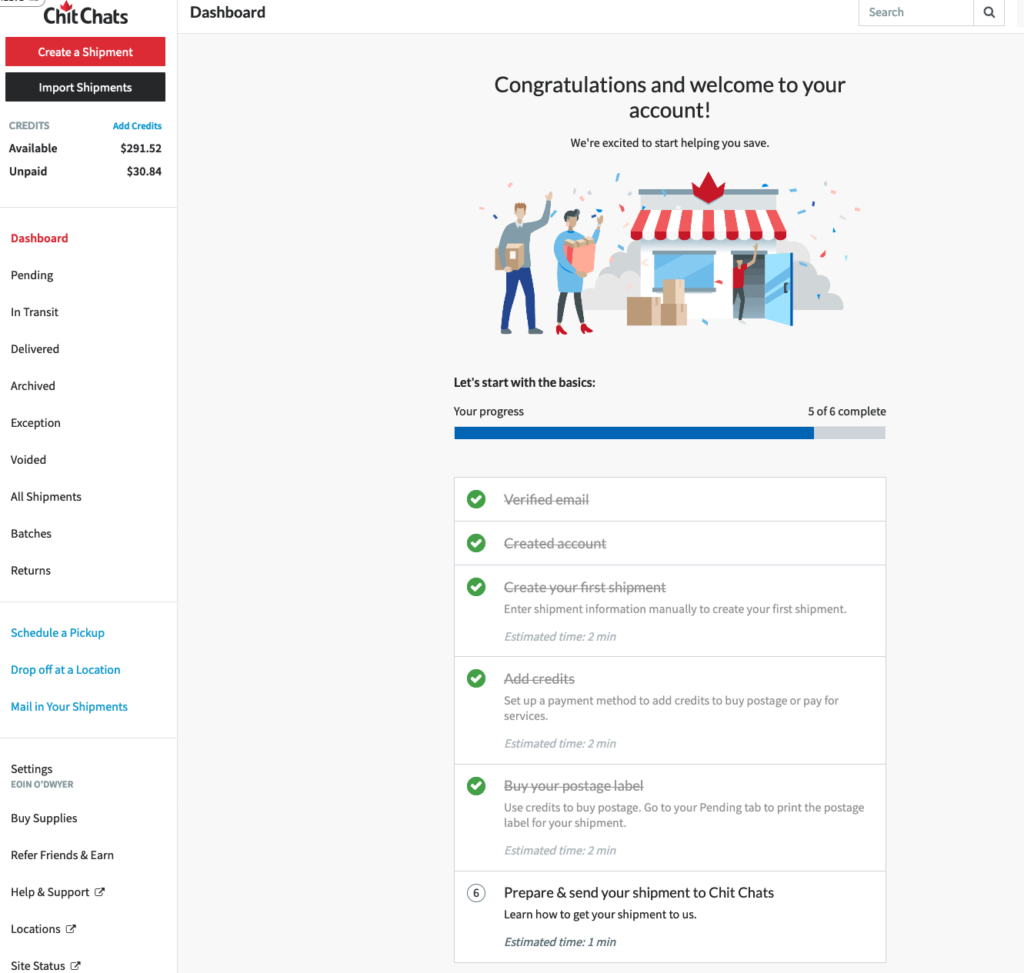 The checklist will walk you through creating and buying postage for your shipments so you can prepare to drop them off at a Chit Chats location or schedule a pickup.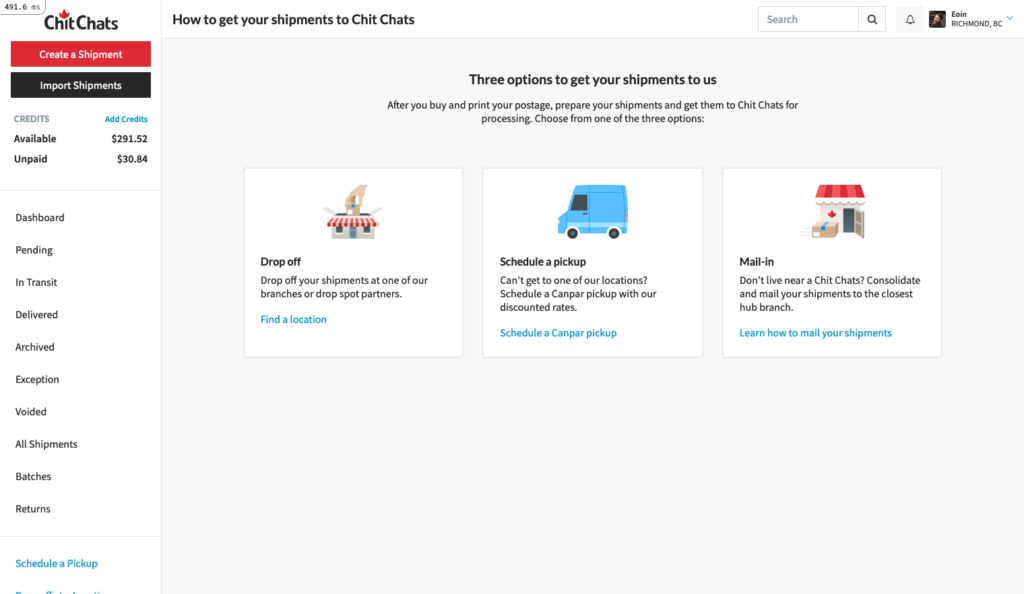 Your Personalized Dashboard
After you complete the checklist and our branch staff receive your first shipment, your dashboard will take on a whole new look.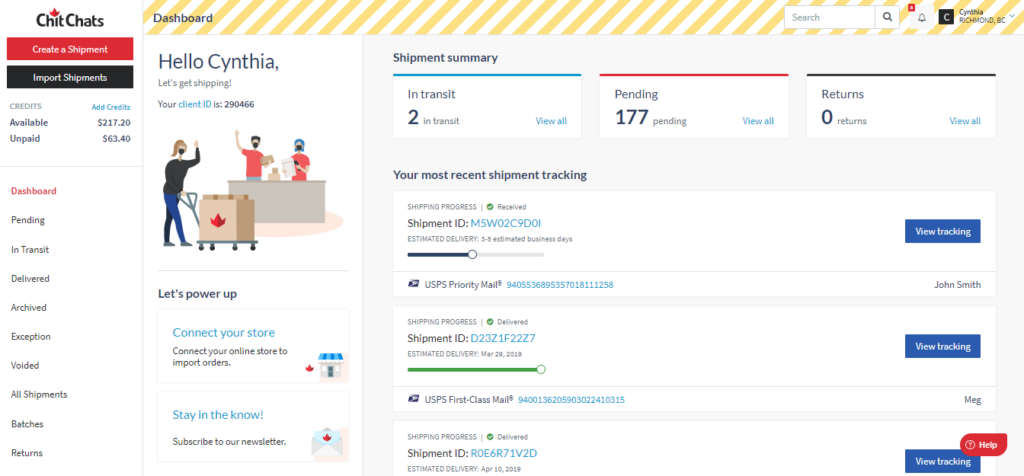 Our goal is to provide you with personalized highlights from your Chit Chats account. From your new dashboard, you'll see an overview of:
Recent tracking events for your in transit shipments
Helpful reminders to update your return settings or connect your online store
Links to quick resources like Chit Chats tutorial videos
Timely updates from our blog
And milestone celebrations for sending your 100th shipment or your Chit Chats shipping anniversary!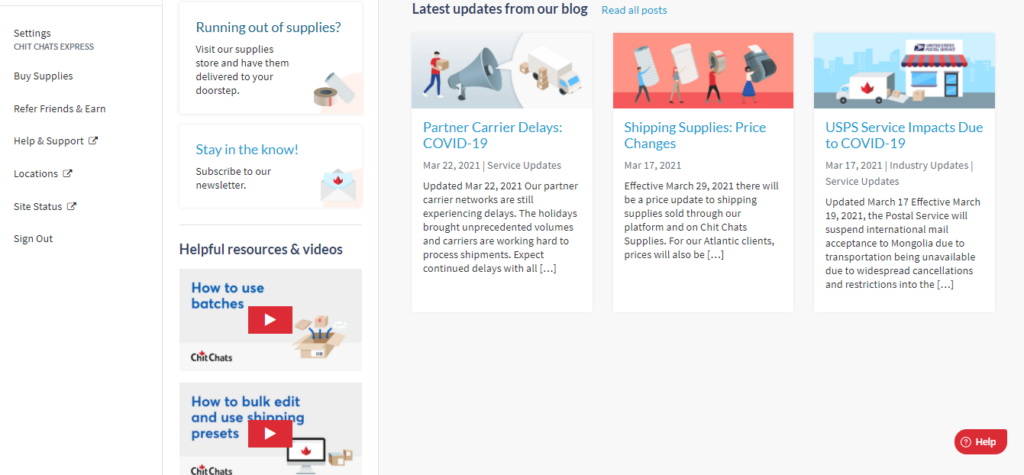 If you enjoy this new feature, please share your feedback with a message to our support team. Your input means a great deal to us and helps us to continually improve our products and services.
And to ensure that you never miss a future feature release like this one, don't forget to subscribe to our monthly newsletter in your account settings!