BURLINGTON, March 16, 2021 – Chit Chats https://chitchats.com/, the leading shipping partner in Canada is proud to announce the official opening of a brand new branch on March 23 in Burlington, Ontario. Located at 3485 North Service Road, Unit 1 the new branch will serve as the new head office and processing hub for the Ontario region. Contactless drop & go will be available for clients to drop off shipments safely. 
The previous head office in Pickering will still be open as a branch to service clients and will be relocating to a new location on March 29. The new Burlington location is ideally situated to increase accessibility for Canadian entrepreneurs to save on shipping. Easy highway access improves operational efficiency and expands the logistics network for Chit Chats who works closely with partner carriers like Canada Post and USPS to offer fully tracked low-cost postage that saves ecommerce shippers up to 75%.  
Coming on the heels of the new East York and Vaughan locations as well as the Toronto branch relocating, the Burlington branch lays down the foundation for future expansion. This larger footprint helps more small to medium businesses gain access to Chit Chats.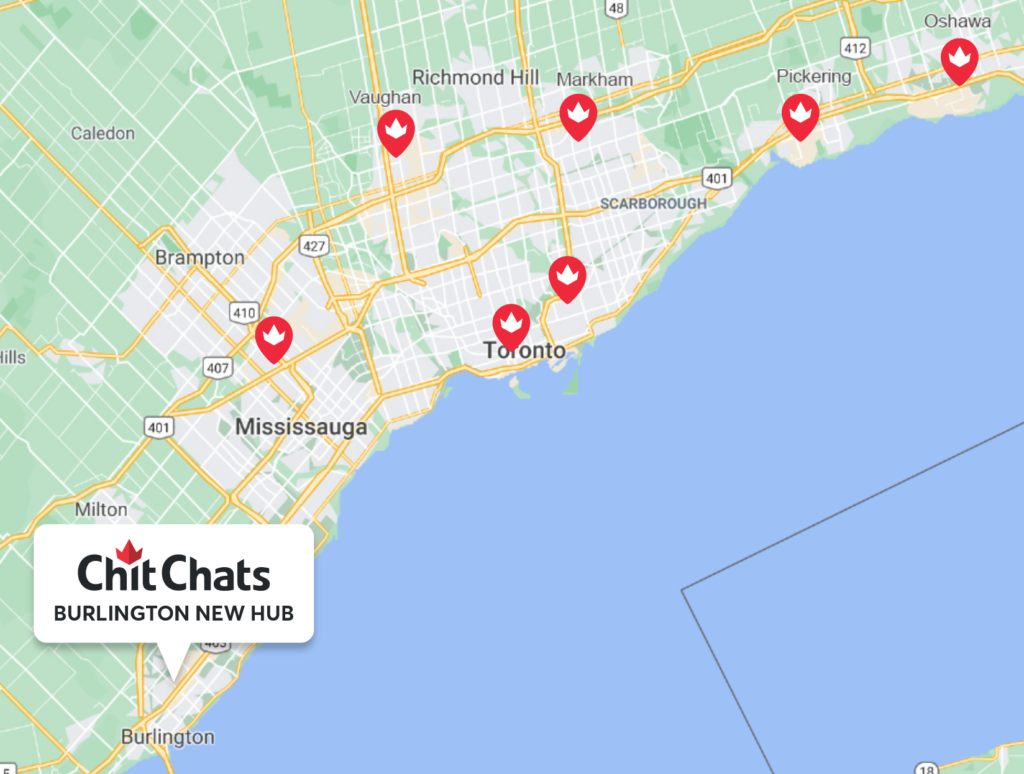 We are focused on accelerated growth and having the new hub located in Burlington allows us to streamline our operations and open up access to clients located further west in Ontario.

Carly Wood, President
With over 17,000 square feet, the new location has more docks to accommodate Chit Chats trucks who drive U.S. and international shipments across the border six days a week. Packages are then handed to partner carriers like USPS and Asendia who handle the final delivery to recipients. With over 8 locations in Ontario, Chit Chats continues to expand and provide the best low-cost options that help small to medium businesses save money on shipping costs as well as providing seamless integrations with popular online platforms like Etsy & Shopify.
About Chit Chats
Chit Chats is Canada's leading ecommerce shipping solution. Since 2001, Chit Chats has been helping Canadian entrepreneurs live their dreams by providing fully tracked low-cost shipping options. With innovative shipping services and technology that helps businesses effortlessly manage shipping every step of the way, Chit Chats has over 55 locations across Canada today. For more information visit https://chitchats.com/.