Etsy and Shopify are two popular, but very different, ecommerce options. Today we're going to compare Etsy vs Shopify to see which is the best choice for your small online business. We'll spare you the suspense, however. There isn't a winner.
Comparing the two options is like comparing apples and oranges. Or maybe apples and bananas, since apples and oranges are somewhat similar. Which option works for you is going to depend on your business. Let's dive in.
This Is Part of a Series on Ecommerce Platforms
What's the Difference?
Etsy and Shopify are different approaches to ecommerce.
Shopify is an online store builder which helps you create a customizable store with its own URL. It also gives you tools to handle many of your business needs. It's the equivalent of having your own brick and mortar store online.
Etsy is an online marketplace. It's a place where visitors can go to buy and sell unique products. It's like a local market where there's lots of people selling things in their own stalls. It has atmosphere.
Etsy also sells only products that fall into the handmade, vintage, or craft supply categories. If you sell anything else, then you probably want to compare other options like WooCommerce vs Shopify or eBay vs Amazon. For the purposes of this article, we'll assume you have the option of selling on either.
These two approaches aren't mutually exclusive. You could have products for sale on Etsy AND have your own Shopify store. You might also start on Etsy and later move to Shopify as your business grows.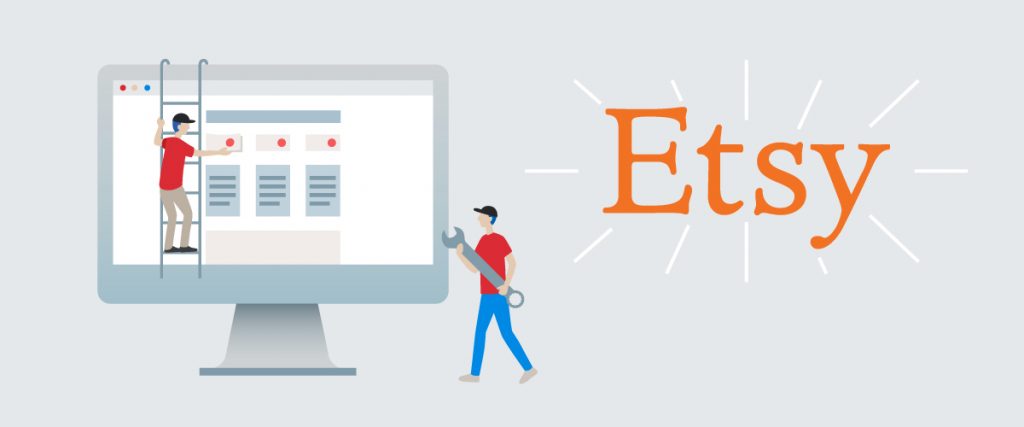 Why Choose Etsy
Etsy has three main advantages: being easy, affordable, and an existing customer base. These advantages make it a great platform to start an ecommerce business on.
Etsy Is Easy
Etsy's main overall advantage is that it is very easy to get started. To sell on Etsy you just need to create an Etsy shop by signing up and following the instructions. While there are less options for customization than Shopify, that also means you don't have to worry about learning about themes and apps. This means you can get your store up and selling faster.
Etsy is Cheaper (When You Start Out)
Shopify is a great product, but it is expensive. Basic Shopify is going to run you $29 USD/month plus 2.9% + 30¢ per transaction. That can add up to a lot over a year. Now you get what you pay for, and you do get a lot of functionality for that price. However, if you're not going to use those extra tools that Shopify provides, then it's not a deal.
Etsy's fees are sales and listings dependent. You get charged $0.28 CAD / listing and then a 5% transaction fee and a 3-4% + $0.25 CAD payment processing fee. If you're only running a few hundred dollars of sales through your store a month, then this is the cheapest option. If your sales increase past that point, however, then Shopify becomes the cheaper option as the percent fees will begin to eat into your bottom line.
Etsy Brings You a Customer Base
Etsy's customer base is its biggest selling point over Shopify. One of the biggest challenges you face when trying to sell your products is getting people to see them. When you sell on Etsy you're selling in a marketplace that already has millions of customers. You don't need to worry about branding your site or about SEO. As long as you're selling for something that people are searching for, then people can find your product.
In addition, Etsy is a community and not just a marketplace. You can get help from, or lend a hand to, other sellers on Etsy through their online forum.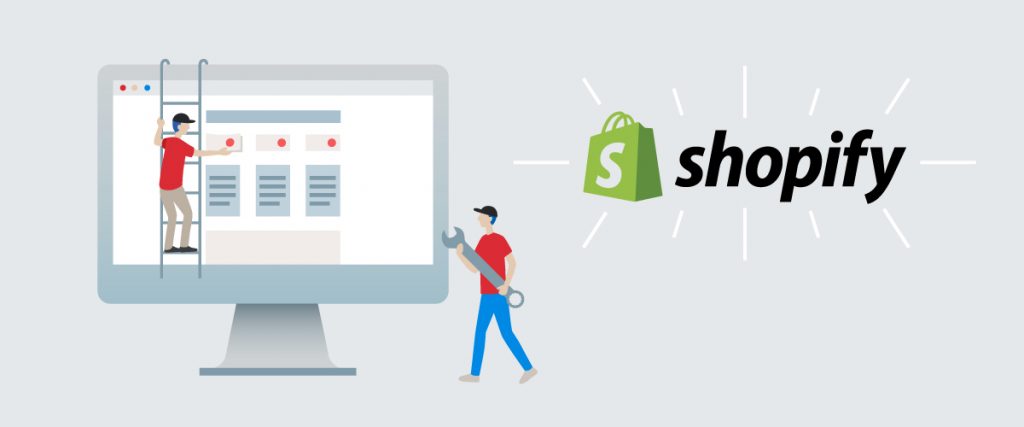 Why Choose Shopify
Shopify is good at one thing: to make it easy for users to create beautiful ecommerce stores that work really well. It allows you to customize the appearance of your store. It also gives you powerful tools from POS to marketing to fulfillment service integration. All these advantages boil down to two main reasons to pick this service: branding and scaling.
You Want to Brand Yourself
If you just want to sell a few custom items, it's hard to beat Etsy. But what if you want to run a business that people think of when they think about your product? You want people to think of Jane's Steampunk Emporium when they want to buy steampunk accessories. To do that, you need a brand that exists outside of Etsy. You'll need a domain name, a nice looking store, and you'll need to show up in search results.
If that's what you want to do, then Shopify is the choice for you. Aside from the basics (building stand alone stores is what Shopify is for), Shopify allows you to customize the design of your store through a variety of themes. Official Shopify themes are built to look beautiful out of the box and are made so that they can be easily customized, even if you're not a technical person.
If you do want to create something even more custom than a pre-made theme, you can also get a developer or designer to create your own custom theme. Your online store can be as visually unique as you want it to be.
Shopify also gives you several tools to allow you to manage your SEO (Search Engine Optimization), so that you'll show up in Google searches. That way people will be able to find your store and buy your products. That being said, if you are building your own brand then you're going to have to do a lot more work in the SEO and marketing department, as you won't have the advantage of Etsy's customer base.
You Want to Scale
The advantages of Etsy is that—if you're just getting started—it's easier and cheaper than Shopify. As your business grows, however, Shopify is the platform that gives you the tools you need to scale.
Shopify's app store gives you the ability to add almost any type of functionality you can think of from shipment fulfillment to marketing. Shopify even offers POS so that you can sell with it in the non-digital world as well. Its lower transaction fees make more sense as your orders grow, and shifting to their more advanced subscription models will lower those fees further.
As your business grows, so will your needs and the complexity of your business. Shopify will allow you to meet those demands in a way that Etsy can't.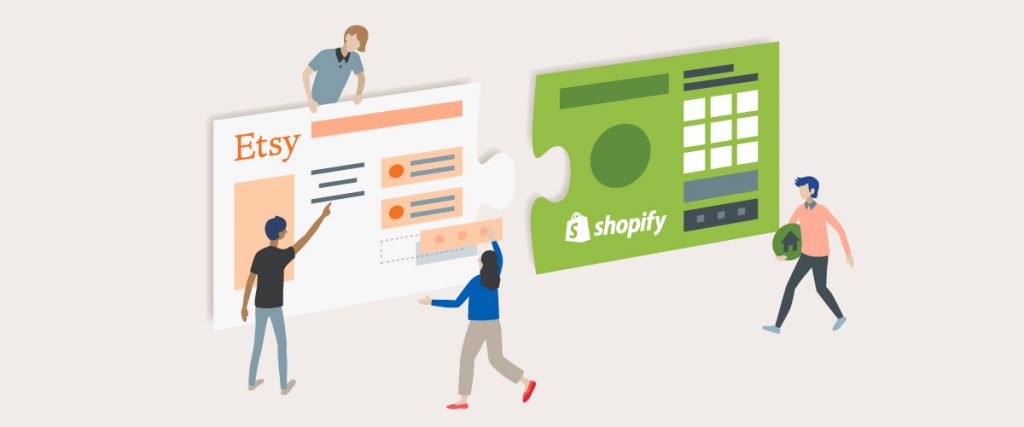 Why Not Both?
The thing about comparing Etsy vs Shopify is that there's absolutely no reason why you can't use both. You can have listings on Etsy to take advantage of that marketplace AND have your own branded Shopify store.
There are even Shopify apps to help integrate your Shopify and Etsy stores so you can easily handle inventory across multiple sales channels. You could also do this with 3rd party services like ShipStation which integrate with both.
Etsy vs Shopify: The Conclusion
When we're comparing Etsy vs Shopify, it really comes down to your business.
If you're just getting started, and your products fit Etsy, then Etsy is your best bet. As your business grows and your requirements change, switching or creating a Shopify store to compliment your Etsy store might be a good strategy.
If your business brand is important to you, and you're looking to grow, then Shopify is more in line with your needs. It will allow you to scale in a way that Etsy can't and provide many of the tools you needed to properly run your business.
Start saving with Chit Chats today!
No hidden monthly fees. Unbeatable prices. More than 20 million packages delivered.