As a small business looking to expand into the ecommerce world choosing an online platform can be daunting. Two major players in the ecommerce market are WooCommerce and Shopify. While both platforms are great for getting your online business up and running, which is the best for you? In the battle of WooCommerce vs Shopify, who wins?
This Is Part of a Series on Ecommerce Platforms
For this post, we'll be comparing WooCommerce vs Shopify for:
Summary
Shopify is the obvious choice for businesses that want an easy-to-use online store. However, Shopify's high quality does come with a price tag.
For businesses that want to heavily customize their store, control their own data, or keep costs low, WooCommerce is the best bet.
How They Work
In terms of market share, Shopify and WooCommerce are two of the most popular ecommerce platforms in Canada. We've decided to compare them because they are the most powerful options for creating an online store for your small business.
Shopify is a hosted platform. This means when you sign up for their service they provide all the essentials to get your site up and running. It's an ecommerce store in a box.
WooCommerce is a plugin that adds an ecommerce store to a WordPress website. All of the code for your store lives on your own hosting. This means that you have complete control, but it does require more work to set up. It's the do-it-yourself option that gives you maximum control.
Pricing and Fees
It is difficult to provide an apples to apples comparison of the pricing between Shopify and WooCommerce. Shopify uses a paid subscription model and WooCommerce is a free plugin. However, Shopify's subscription includes your hosting and customer service, whereas you'll have to sign up for your own hosting for WooCommerce. Keep in mind, the hosting you choose will affect both your costs and your site's performance. Site speed has a major effect on conversions, so you'll want to choose something equivalent.
In order to make a fair comparison between Shopify and WooCommerce let's limit the scope of the question. We'll assume that as a small business we want our store to work well for a reasonable cost but without any advanced customization.
WooCommerce Fees
For WooCommerce, let's say you get hosting with a high quality hosting company like SiteGround. They offer managed WordPress hosting so you can set up WooCommerce with a few clicks. SiteGround also has a server that is optimized for WordPress.
The basic package will cost you $11.95/month USD (sometimes as low as $3.95 if they're offering a deal). The high end of this scale is $39.95/month including free SSL certificates but you will have to install them yourself. If you register your domain through SiteGround it's $15.95/year. You will have to pay upfront for the year but presumably you want your store to be open for at least that amount of time.
Basic cost for one year: $63.35 to $195.35 USD
Shopify Fees
Shopify has three subscription levels, the most expensive of which goes for $299.00 USD/month and the basic package at $29.00 USD/month. There's a 10% discount for a year's subscription, which works out to $313.20 USD/year.
The SSL certificate comes for free and is already installed with your store. Buying a domain from Shopify will run you about $11 and up.
On top of this, Shopify charges 2.9% + 30¢ per transaction for Canadian credit cards when using its payment services. This might not seem like much, but once you surpass $16K/year in revenue this will make up the majority of your Shopify fees.
Basic cost for one year: $324.20 USD plus (2.9% + 30¢) per transaction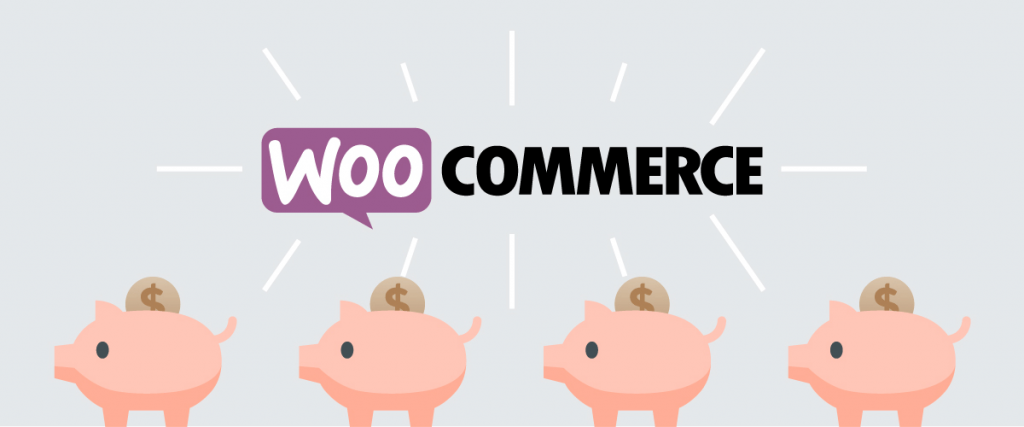 Which has the lowest cost?
WooCommerce is by far the cheaper option
Ease of Use
When comparing Shopify and WooCommerce, Shopify is easier to use, especially for a less than tech-savvy user. You may be paying a lot more, but you are getting value for that dollar. Let's look at the most important parts of the user experience: setting up your store and getting customer support.
Store Setup
When you start your online business, you want to be able to do a few things quickly right off the bat:
Create the store (obviously)
Create a nice homepage
Add your products
Add a way for customers to pay you
With Shopify all of these are very easy. Once you've signed up for your account and bought a domain name, your store is created automatically for you. Shopify has its own payment gateway already set up so you can start selling almost right away. The default theme allows you to quickly customize a beautiful homepage and start adding your products. Or you can choose a different theme for greater customization.
With WooCommerce none of these steps are difficult, but they require a bit more effort. First, you will need to purchase a dedicated WordPress hosting and set up a WordPress website. Then you'll need to install and configure the WooCommerce plugin. After that you'll need to set up your own payment gateway. Finally, choose a theme, such as WooCommerce's own Storefront, and then create the homepage. Unless you purchase a high-end theme or have technical knowledge, creating your homepage will take some effort as it isn't out of the box like Shopify.
Customer Support
Shopify has fantastic 24/7 customer support by chat, email, phone, and Twitter. That is, if you can't find the answer to your problem in their online documentation which is extensive.
WooCommerce allows you to submit a customer support ticket once you sign up for a WordPress account but they don't offer 24/7 support. They do have online documentation and an extensive online community that you can reach out to for help. In terms of support Shopify clearly wins.
For both of these platforms, there are limits to what support can do for you. If you're using custom themes or third-party apps or plugins they won't be able to assist, but their large online communities and good documentation are great tools and resources to help troubleshoot issues.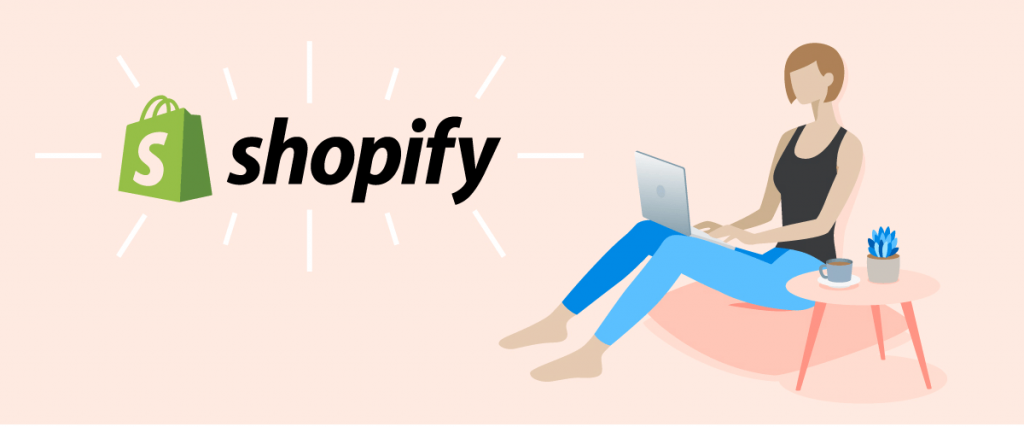 Which is the easiest to use?
Shopify is the easiest way to get up a beautiful online store that just works.
Customization
In terms of customization, this is where we see the flip side to Shopify's ease of use. All the things that make WooCommerce slightly more difficult to use are, to some degree, a product of its nearly infinite flexibility. Because it's built on WordPress, WooCommerce's code is both free and open-source, so you can tinker and tailor it to your own liking.
For both Shopify and WooCommerce, customization is done through themes and plugins/apps. Let's take a further dive into these areas.
Themes and Styling
Your Shopify or WordPress theme is what controls the appearance of your store. WordPress themes provide additional functionality, depending on how they're coded, and so are flexible. Shopify's themes will only change the store's appearance and content.
Shopify does offer a fair amount of control over your store's appearance, but you're going to run into limitations of what you can style:
The checkout process? That's Shopify's and it can't be touched.
Need to change the store dashboard area? No dice.
Want to add some custom pages to talk about your product? You can do that…sort of. But it's going to be difficult to update or change anything.
For WooCommerce, however, all of the above is easily done, especially if you leverage the power of plugins. This does require some technical knowledge however, so you may need to hire someone to make these changes if programming is not your strength.
Plugins and Apps
Both platforms use apps/plugins to add functionality. A WooCommerce plugin might allow you to create memberships for instance, while a Shopify app might add a live chat to your site. WordPress has an official free plugin list while Shopify maintains its own app store.
WordPress plugins are usually either free or have a one time fee. Shopify apps require a monthly subscription fee so their cost can add up over time. However, WordPress plugins need to be kept up-to-date for security and performance, while Shopify app developers will maintain the apps for you. It's also possible to temporarily break your site by making updates to your plugins, themes or WordPress install, which isn't an issue for Shopify.
For most things an average business might want to have on their store, there's probably a Shopify app out there that will add the functionality you want and work well. It will be relatively easy to install and have no compatibility issues. Currently there are about 1,800 available in the store.
WordPress, on the other hand, has over 55, 000 plugins, with around 3,000 related to WooCommerce. Your ability to customize your store is vast. Don't like the default Gutenberg page builder that comes with WordPress? You have at least 13 other options you can install, and you don't even have to be a programmer to do it.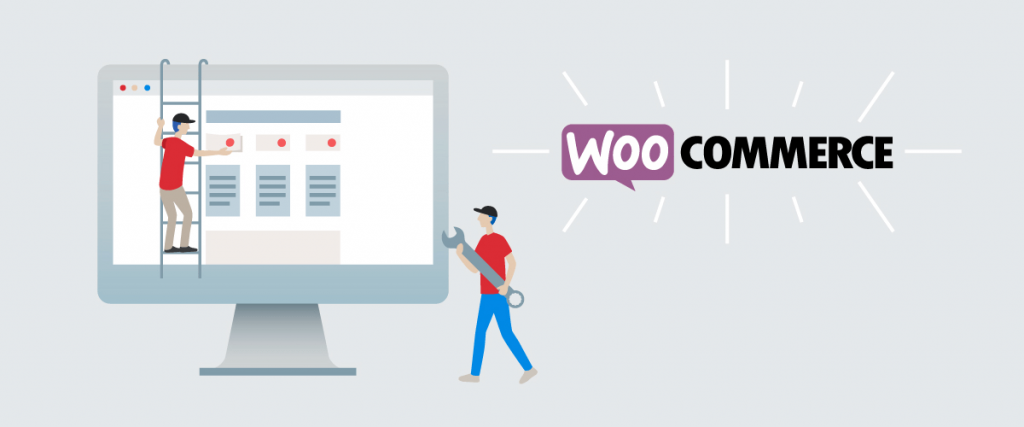 Which is the easiest to customize?
WooCommerce can be customized in almost any way you can imagine.
Security and Maintenance
With an online store, it is important to ensure that your site is safe from getting hacked and that your customer's data is secure.
WordPress Security Issues
WooCommerce is built on WordPress, which is the most popular content management system (CMS) around. This makes it a target for hackers, and the default settings of WordPress would likely need to be updated to enhance security. This can be done by keeping your WordPress installation and plugins up-to-date and installing a security plugin to change some of the default settings.
Shopify security is handled by Shopify so you don't need to worry about anything. It's extremely secure.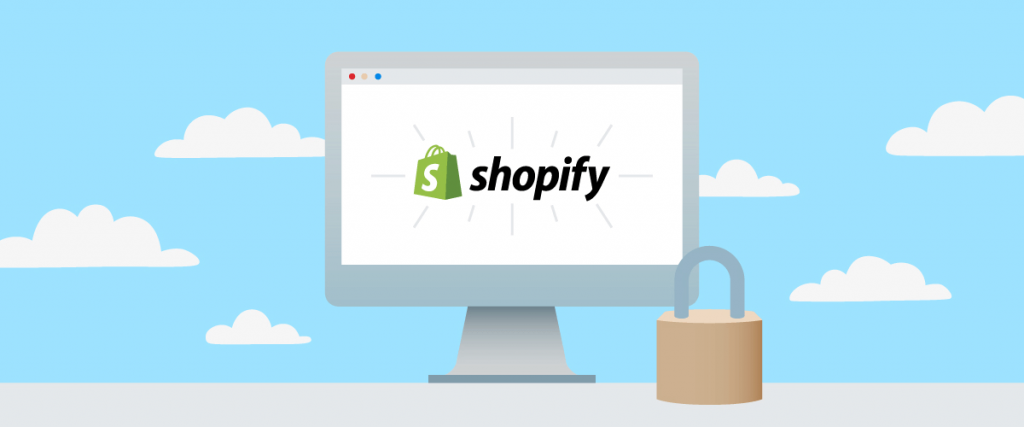 Which is the most secure?
WooCommerce requires work to be made and kept secure while Shopify handles all the security issues for you.
Additional Features
Finally, let's review some additional features between Shopify and WooCommerce when it comes to data, payment gateways, and integrations.
Controlling Your Data
When using WooCommerce, you control all your data. It's kept in your database which you can backup, move, or modify to your heart's desire.
If you use Shopify, your live data is on Shopify's servers which you don't have control over. You can export your products using a CSV or backup your data using an app, but that's about it.
Payment Gateways
Both WooCommerce and Shopify offer many available payment gateways. Shopify will charge you for using a gateway other than their own payments system whereas WooCommerce will not.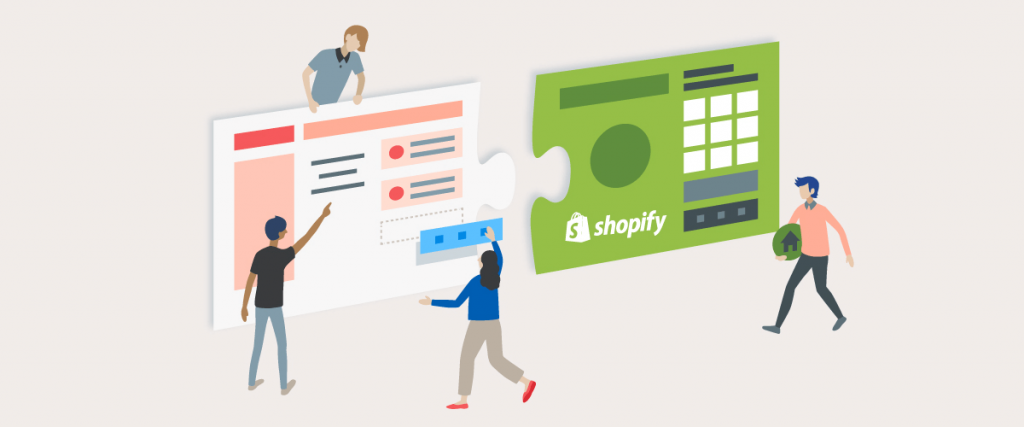 WooCommerce vs Shopify: What to Choose?
So who wins in Shopify vs WooCommerce? Depending on what is most important to you the answer may differ. Shopify comes with a higher price tag and limitations to customization but offers ease of use, security, and powerful options for the basics of selling online.
WooCommerce has a higher learning curve and more pitfalls due to the technical nature but offers limitless options in terms of customizing your store for your own needs. It also offers complete control over your own data.
In short, if you're not very technical or just starting out, Shopify is the one for you. If you want to have a customized store and control your own data, or just keep your initial costs low, then WooCommerce is the solution.
Start saving with Chit Chats today!
No hidden monthly fees. Unbeatable prices. More than 20 million packages delivered.