Recently the Globe & Mail featured Chit Chats highlighting how we help online sellers save money and reach the large and lucrative U.S. market. The story came about as a special interest piece after Canada Post announced another rate hike and future reduction of services. Chit Chats is a great alternative to Canada Post especially when shipping to the U.S. as postage rates can be up to 70% cheaper with tracking and faster delivery.
The intricate delivery route of some Canadian packages and who thrives
Online bookseller Derek Nolan used to make an occasional 90-minute drive from Toronto to a post office in Niagara Falls, N.Y., where he would mail packages to U.S. customers to save the fees charged by Canada Post.
His little green Suzuki gradually became fuller – and the trips more frequent – as other small booksellers turned to him to save postage costs and reach the massive American market. "People would say to me: 'Are you going down? Can you take my stuff down?'" Mr. Nolan said.
That was 13 years ago. When Mr. Nolan makes the trip these days, it's in a cube van or one of three parcel trucks stuffed with boxes destined for American – and some Canadian – buyers. His company, Chit Chat Books, has evolved into Chit Chats Express, a courier business with two Toronto-area warehouses that helps small online sellers reach international markets by skipping Canada Post's more expensive parcel service. In December, Mr. Nolan's company took about 200,000 packages over the border, up from 25,000 two years ago.
"Our business grew out of my necessity to get mail to the post office," said Mr. Nolan, who charges 65 cents a package for the service. His customers include candle makers, craftspeople and sellers of collectibles with a value of less than $200.
Read the full article here.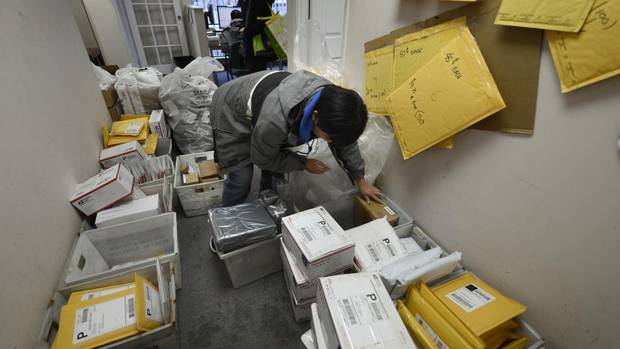 Start saving with Chit Chats today
No hidden monthly fees. Unbeatable prices. Over 20 million parcels delivered.