You genuinely and consistently want to delight your Etsy customers so that they keep coming back time and time again to your ecommerce store to buy your remarkable products.
Retaining an Etsy customer is certainly much easier to do than getting a new one, so retention matters a great deal to your business. Shipping is a significant component of an ecommerce store's success – you as an entrepreneur need to constantly think about the experience from your customer's perspective. This way you can ensure that once they place their order, they know exactly what to expect until the products they purchased are comfortably in their hands.
We completely understand that shipping can be a daunting and time-consuming task. That's why we designed and developed our dynamic platform to take the hassle out of shipping. Use Chit Chats to ship products to your customers with confidence on a regular basis, and spend the majority of your time on product development, marketing, and sales.
Our integrations with Etsy, Shopify, eBay, Woo Commerce, and other ecommerce platforms allow you to manage orders and shipments no matter where you do business online.
Whether your Etsy store is already operating and you want some shipping tips to up your overall customer experience game, or you're planning to launch an Etsy store soon, we have put together a list of shipping considerations that you should keep in mind.
1. Timing Matters
Shopping online from the convenience of your home is a wonderful thing, and once an order is placed, the anticipation starts to build for receiving those products.
Your customers just spent their hard-earned money on some of your products, and now they want them as fast as possible. One of your goals as an ecommerce entrepreneur should be to ship your products to your customers in a timely manner so that they can get to enjoying them as soon as possible.
Plus, the sooner your customers receive their products, the more likely that your ecommerce store will receive a positive rating and review, and that's huge for many reasons including acquiring new customers.
At Chit Chats, we are always looking for ways to improve our logistics so that we can reduce shipping time and move products from our branches, drop spots, and warehouses to customers as fast as possible. We care deeply about our amazing ecommerce clients and their wonderful customers, and have a relentless need for speed when it comes to delivery performance.
2. Products Arriving Safe and Sound
Have you ever been super-excited about products arriving at your door, only to get them and realize that they were broken or damaged? It's such a disappointing experience, especially when your expectations were high.
It's really important to put your trust in shipping companies that have a solid track record of delivering packages that get from point A to point B in top-notch condition.
We take a lot of pride in ensuring that our client's shipments are cared for and injected into our partner carriers' networks so that packages consistently arrive to customers in excellent condition. When any issues do arise, we want to learn what went wrong and how we can take the necessary precautions so similar situations are minimized going forward.
We also provide low-cost shipping insurance to protect your packages from the moment we receive them until they are delivered to your customers.
3. Shipment Tracking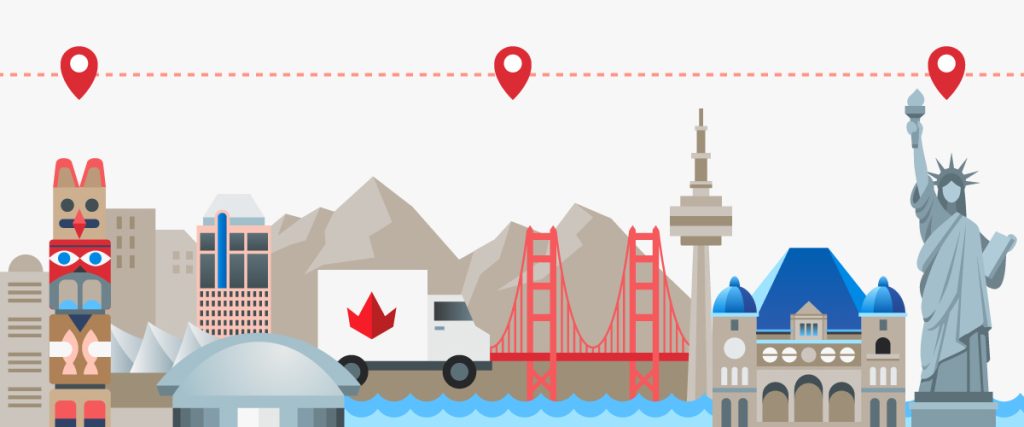 We live in such a real-time world now where we expect to have any kind of information we want at our fingertips, 24/7. Some of your ecommerce customers will be concerned with monitoring their shipments as they move through each country, state, province, and city, especially gifts that need to be at a destination by a certain date – birthdays or weddings, for example.
When you ship a package to a customer, the tracking page is your bond with them until they receive their products. Put your trust in a shipping company that provides not only a reliable tracking service but one that provides exceptional customer service should an issue arise.
Many Chit Chats shipping services provide full tracking for your packages so you can always enjoy peace of mind.
4. Cost of Shipping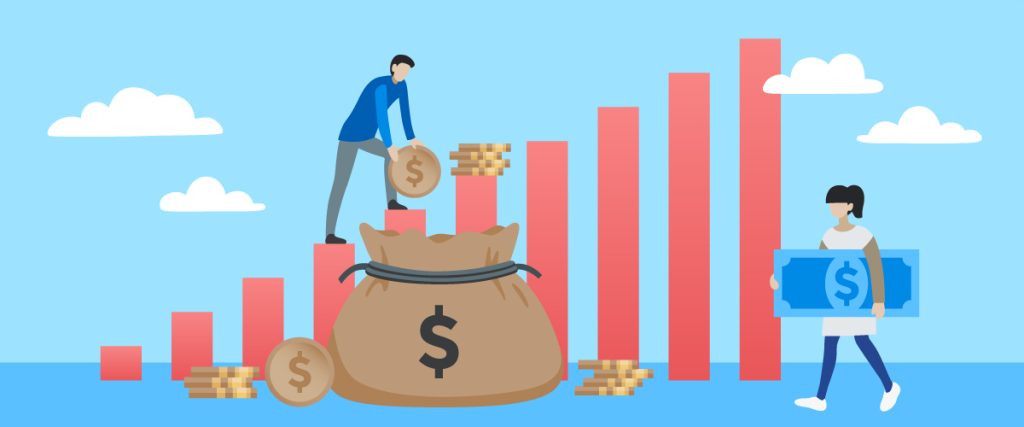 Chances are, your ecommerce customers are not only looking at the pricing of your products but also the bottom line price which includes the cost of shipping.
It's up to you to decide on your approach to shipping costs – will you ship for free if your customers buy at least $50 worth of product? Will shipping be a flat rate of $15 per order, or does each item have a corresponding shipping cost associated with it? There is some trial and error involved to discover what your customers prefer the most, and what strategy leads to the greatest revenue and profit margin for your business.
We provide cost-effective shipping solutions for delivering your customer's packages across Canada, the United States, and internationally. Our mission is to empower Canadian entrepreneurs so they can live their dreams, and we do our very best to keep shipping costs low so that we can pass the savings onto our remarkable clients. Learn more about our superb pricing here.
5. Product Returns and the Costs Involved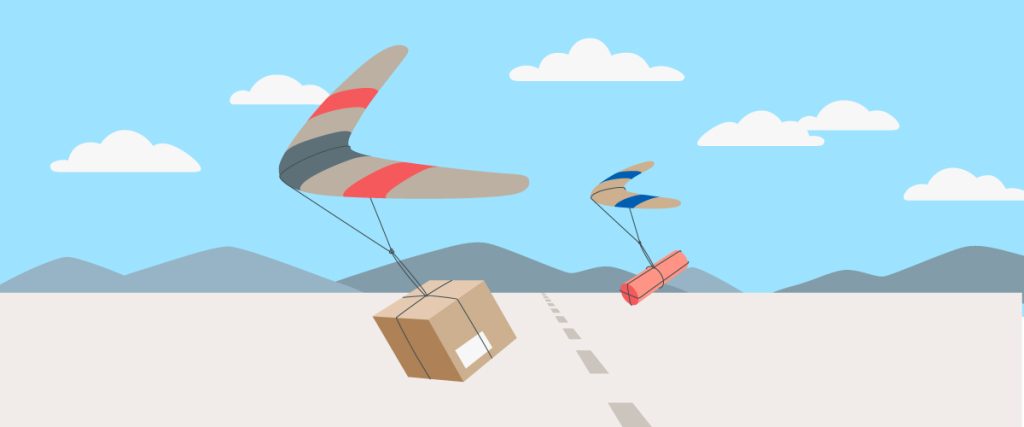 Buyers on Etsy and other ecommerce sites want to believe that they are buying products that will be useful to them, their family, or friends. This isn't always the case, however, and sometimes products need to be returned for various reasons.
Many buyers will want to learn about your return policy, the process involved, and if there are any costs to them. By making it clear and easy for your customers regarding how they can return their products, you will earn a lot of trust and repeat buyers. Free returns within 30 days of purchase is also a great way for first-time buyers to enjoy a low-risk experience should products not be what they were expecting.
Clearly communicating that if a buyer isn't fully satisfied with a product, that he or she can return it within 30 days free of charge and either get their money back or receive store credit for future purchases, goes a long way.
Our platform provides powerful yet easy-to-use features to manage package returns, so you can deal with them quickly and effectively.
Get Chit Chats Working for Your Ecommerce Business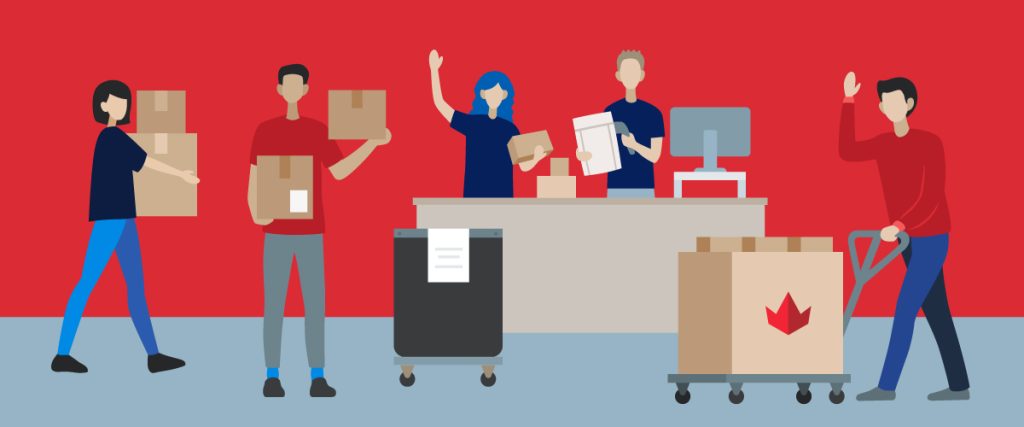 We make shipping quick, simple, and cost-effective so each package you send to a customer is poised for success throughout its entire journey. Plus, our cheerful branch staff and attentive client support team are always eager and ready to help you every step of the way – we're all in this together!
Get shipping with Chit Chats today and discover how easy and straightforward it is to ship like a pro!