Updated July 20, 2021
No more cut-off time for shipments received at our Ottawa branch. Shipments received at our Ottawa branch will be handed off to our partner carriers in 2 business days.
Plus spread the word about our newest branch in Laval. This also means that our Laval drop spot will wind down at the end of the month. The last day shipments will be accepted at the Laval drop spot is July 30.
Visiting our Montreal branch? Please park in the designated parking spaces for Chit Chats. There are 3 spaces allocated to our Chit Chats client located in front of our branch.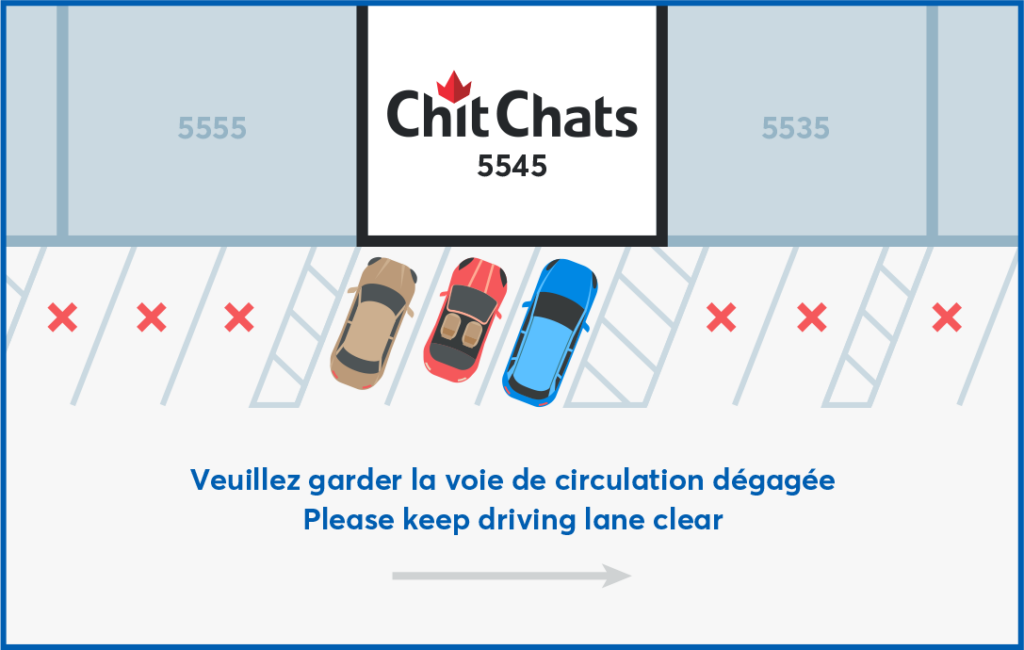 ---
Due to COVID-19, delivery times can be expected to be delayed especially services to international countries. Find all the latest details in our partner carrier's service updates blog post.
Health and safety are still our top priority and you can find details on Chit Chats' protocols here.
Branches & Drop Spots
Find the latest hours and address for all our branches and drop spots on our locations page.
If you are unable to visit a branch, we recommend making use of the alternatives available for getting your shipments to us.
We're doing our best to provide the highest level of service while doing our part to reduce the health impact for our community at large. We understand that given the situation you may have difficulty getting through over the phone so we recommend contacting our support team by email with any inquiries.