Updated March 3, 2021
Visiting our Montreal branch? Please park in the designated parking spaces for Chit Chats. There are 3 spaces allocated to our Chit Chats client located in front of our branch.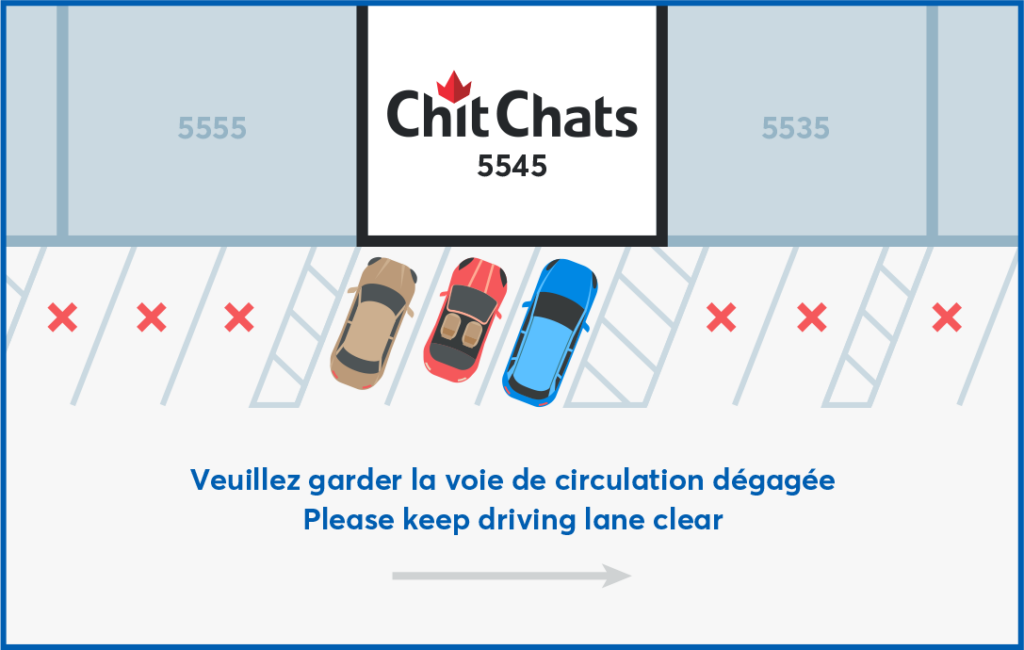 ---
On January 6, the Government of Quebec announced additional COVID-19 safety measures amid the current province-wide lockdown. These new measures will be in effect Saturday January 9 to Monday February 8, with the possibility of extension.
Among the measures is a new curfew for all Quebecers between the hours of 8 p.m. and 5 a.m. Exemptions include travel for healthcare, humanitarian reasons, or to engage in priority work.
During this time Chit Chats will continue to operate in Quebec as an essential business. However, to help ensure the new curfew measures are met, we will shorten the hours of operation at our Montreal branch.
Effective Monday Jan 11 and until further notice, our Montreal branch hours will be as follows:
Monday – Friday: 9 a.m. – 5 p.m.
Saturday, Sunday: Closed
We appreciate your patience and cooperation in this matter.
---
Due to COVID-19, delivery times can be expected to be delayed especially services to international countries. Find all the latest details in our partner carrier's service updates blog post.
Health and safety are still our top priority and you can find details on Chit Chats' protocols here.
Branches
Drop Spots
If you are unable to visit a branch, we recommend making use of the alternatives for getting your shipments to us.
We're doing our best to provide the highest level of service while doing our part to reduce the health impact for our community at large. We understand that given the situation you may have difficulty getting through over the phone so we recommend contacting our support team by email with any inquiries.