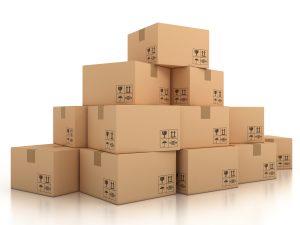 Shipping USPS from Canada
Choosing to become an online business allows you to open up your market beyond just Canada and expand your boundaries in a global marketplace. Many challenges can arise when selling your products online from buying packaging materials, incurring courier fees and fuel expenses, shipping services can be expensive. Of course, the more online businesses in Canada spend trying to deliver purchased items to customers, the lower their profit margins become. Finding a solution to lower shipping costs is major priority for small to medium sized online Canadian businesses.
One way of lowering the cost of shipping goods to your U.S. customer base is by working with a low cost carrier like the United States Postal Service (USPS). USPS helps online retailers reduce shipping costs and improve the customer shopping experience. Through services offered by USPS like the Priority Mail flat rate service, you can offer your U.S. customer base a faster and lower priced alternative. Here's a rundown of why using USPS services makes economic sense for your online business:
#1: Fixed Shipping Rates
USPS offers reasonably priced shipping options, especially with USPS prepaid and USPS Priority Mail flat rate envelopes and boxes. The advantage of using the USPS flat rate parcels service is shipping cost awareness. This means that online businesses can avoid paying extra on a parcel above what was expected.
#2: Free Boxes & Bubble Mailers
Sellers who want to save on packaging costs will be glad to know that USPS offers flat rate priority boxes and priority bubble mailers free of charge. For businesses that ship many orders, the savings made on free USPS flat rate boxes and bubble mailers can add up significantly. 
#3: Fast Delivery
USPS flat rate boxes and bubble mailers fall under the category of Priority Mail. As such, these packages take 2 to 3 days to deliver. What's more, USPS Priority Mail not only receives special handling but it also offers tracked shipping and optional insurance for its USPS flat rate envelopes, bubble mailers and boxes.
#4: No Hidden Fees or Surcharges
With some carriers, the actual shipping fees for packages may exceed what was anticipated. That is often the case when carriers add surcharges to shipments. USPS, however, does not charge extra surcharges such as fuel fees and Saturday deliveries.
#5: Secure Deliveries
USPS is authorized to place parcels into a customer's mailbox. In addition, USPS delivers parcels to a customer's door step. For any deliveries that require a signature, USPS will not leave the package on the front porch. If no one is home, recipients get a note to collect their packages at the nearest USPS processing center or arrange another delivery. With such strict delivery standards, online merchants can have peace of mind knowing that orders will reach their customers.
#6: Ship to More U.S. Addresses
USPS has the largest market share than any other carriers in the U.S. Hence, you can reach out to more U.S. addresses by shipping with USPS. USPS is also the only way to ship parcels to U.S. government addresses.
#7: Merchants Fraud Protection
U.S. federal law enforcement agencies have the mandate of protecting every USPS flat rate shipment. This lowers fraud and theft rates, thus ensuring that online merchants can provide secure shipping to customers via USPS.
From secure and fast shipping, to fixed carrier fees and free flat rate boxes, USPS can help online merchants overcome the challenges of shipping merchandise to their U.S. customer base. Keep in mind that these benefits are not exclusive to U.S. based sellers. In recent years, online Canadian merchants have been taking advantage of cross border services like Chit Chats to ship directly to the U.S. via USPS. Not only is this method cheaper than Canada Post, UPS and FedEx, it also allows Canadian online merchants to enjoy all the benefits listed above.
Find more details on our U.S. bound services via USPS.