Thursday, April 14
---
All locations are open with regular hours

Cut-off time for Niagara Coin & Collectible drop spot will be 11:00 am on Thursday instead of Friday.

Regular pickup schedule
Processing Notes
Atlantic Canada: We will process all shipments received on Wed, Apr 13 on Mon, Apr 18 due to the holiday
All other regions:

USPS & U.S. Tracked shipments received Thu, April 14 will be handed to USPS Sat, Apr 16
Canada Tracked shipments received Thu, April 16 will be processed Tue, Apr 19
QC & AB Drop Spots:

Any shipments received at the Portage & Main SW drop spot on Thu Apr, 14 after the 1:00pm cut off time will be processed on Mon, Apr 18
Any shipments received at any of the Quebec drop spots on Thu Apr, 14 after the cut off time will be processed on Mon, Apr 18
---
Friday, April 15
Good Friday
---
All branches closed
All drop spots will close except those with special hours
Vancouver after-hours drop box will be checked Sun, Apr 17
No pickups will be scheduled
Processing Notes
Shipments received at our drop spots on Fri, Apr 15 will be processed on Mon, Apr 18.
---
Saturday, April 16
---
Regular Saturday hours at our Burlington, ON hub
Regular drop spot hours
---
Sunday, April 17
Easter Sunday🐰
---
Branches with regular Sunday hours will be open
No pickups will be scheduled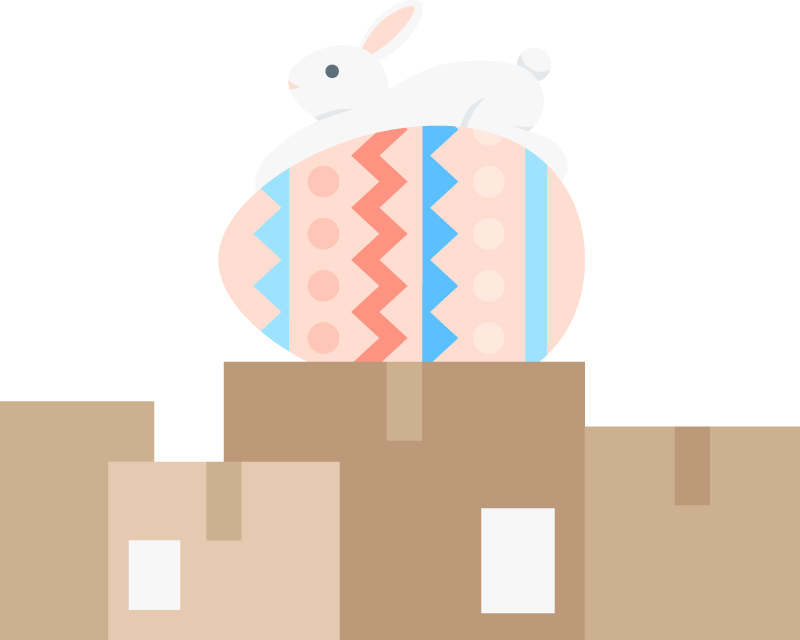 ---
Monday, April 18
Easter Monday
---
Back to regular business hours at all branches
Regular pickup schedule resumes
---
We hope that your Easter holiday is one of rest and renewal. We look forward to seeing your business grow in this new season!