We're always trying to make shipping easier and smoother for you, which is why we've been in contact with our partners at Asendia and UPS MI to get clarification on some TSA restricted items.

We're happy to announce a couple of important updates to these restrictions.

Now Accepted:
Small non-rechargeable batteries and devices containing them (i.e. Alkaline batteries such as A or AA)
Small quantities of commercial magnets or magnetic items (i.e. fridge or craft magnets)
Please note that while some items within these categories are no longer restricted, there are still items which cannot be shipped through either of these services.

Still Restricted:
Lithium or other rechargeable batteries and devices containing them (i.e. laptops, smartphones, wireless headphones etc.)
Large quantities of magnets, and strong or industrial magnets or magnetic materials (i.e. shipments of a magnetic field strength greater than 0.00525 gauss at 4.5 metres/15 feet.)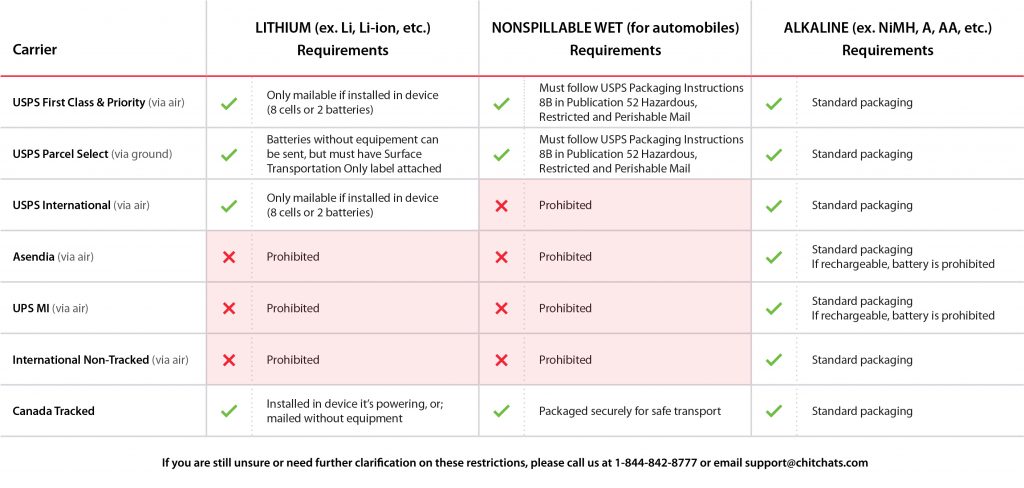 For a more detailed list of TSA restricted items please see our Shipment Compliance Declaration or visit our Prohibited Items page.

If you have questions or unsure if your product is compliant send us a message at support@chitchats.com.