As of July 29, the maximum address length for Asendia International Priority Tracked changed from 50 characters to 30. This may impact shipments with longer recipient addresses. And as a result, some users may have experienced difficulty receiving a postage rate.
If you are unable to see an Asendia rate for your shipment, check the shipment address. Ensure that address line 1 is no longer than 30 characters. This will include spaces and punctuation. For longer addresses, we recommend splitting the information across address line 1 and line 2.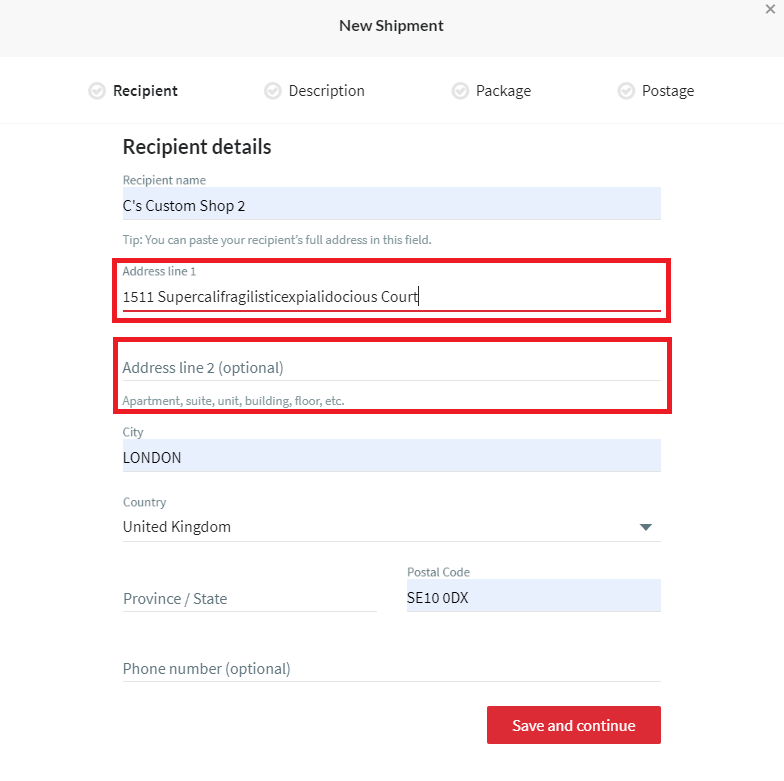 We are sorry for any inconvenience this may have caused. If you need assistance with receiving an Asendia postage rate for your shipment, please contact us.