This month we are featuring an array of entrepreneurs all located in the Greater Toronto area. While each platform offers a variety of services or products, they all have one thing in common. That is, they took what was once a dream of theirs and turned it into an amazing success story.
Without further ado, our September Client Spotlights!
We are excited to be featuring Sumo Cyco, an Ontario-based punk rock band who released a new album in May entitled 'Initiation'. Since their inception, they have been the recipient of the Best Female-Fronted Band at the Toronto Independent Music Awards in 2012 and recognized during Toronto Indie Week in October 2013.
With their growing popularity, they have performed in front of large audiences and shared the stage with other notable artists while on tour in the UK, Italy, Austria, and Slovakia. Fans of Sumo Cyco can purchase not only CDs and vinyl records of their music on their website, but also branded merchandise, and even articles of clothing from the band's lead singer!
Matt, Sumo Cyco's lead guitarist, came into his local Chit Chats' branch to drop off over 1,000 vinyl records to be shipped around the globe. He was referred to our exceptional international shipping services from a friend, fellow musician, and current Chit Chat's client.
We love that we've been able to support Sumo Cyco and local music. You can check out their latest songs, or purchase their merchandise through their socials or website.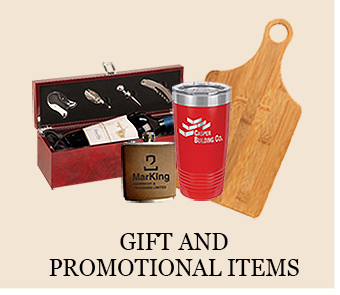 Our next client feature is a business that has been helping Canadian and U.S. businesses for over 50 years! As Canada's largest dealer and manufacturer of Trodat self-inking stamps and dater stamps, MarKing is an expert in helping businesses create their own branded packaging stamps and store signage. With a number of ways for businesses to personalize their packaging, MarKing has experience in servicing the commercial, legal, medical, and government sectors. Their products include logo stamps, embossed seals, and company name badges. No matter the size of your business, MarKing can accommodate you. They accept high volume orders down to an order of a single rubber stamp.
While the owner, Darren, has a physical store in Markham, Ontario, customers are able to order products from his website. The ability to ship worldwide would not have been possible without the discounted rates he receives from Chit Chats. With the explosion of small businesses amid shutdowns in the past year and a half, we are happy to assist consumers in accessing MarKing's products, regardless of where they live.
If you've been looking for a custom stamp or other personalized product, connect with MarKing via their website. You can also learn more about their product line through their tutorials on YouTube.
Next up is a truly inspiring story of husband and wife duo, Peter and Kerina of Lucas Creatives and Kerina Mango (formerly Mango Rabbit).
Lucas Creatives is a Toronto-based ecommerce agency that specializes in developing Shopify, Woo Commerce, and Big Commerce startups. They also create learning videos to help businesses with search engine optimization and website basics. In addition, they have also managed their own online store, Kerina Mango, which not only sells fashionable apparel but provides honest reviews on fashion, hotels, travel and beauty.
Since finding Chit Chats, they have been able to quit their regular nine-to-five jobs and work on growing their company. Also during this time, they've paid off their mortgage and have reached over six hundred thousand followers on Instagram! This is truly a testament of hard work paying off and we couldn't be more proud to hear this story.
Their biggest pain point of course was shipping their products from Canada to the U.S. But with Chit Chats' easy-to-use platform, they were able to provide low-cost and competitive shipping rates. And not only that, but they could also ship large quantities in one go, saving them precious time and money. Now with our Vaughan branch it's even easier for them to access Chit Chats, saving time on commuting when dropping off packages.
We used to go to the Markham branch and print labels and weigh packages one by one. Now we can do that from home and the software hasn't failed us yet which is amazing.

Peter, Founder of Lucas Creatives
We are always in awe of what our amazing clients have accomplished. And we love to see how the growth of the Chit Chats has helped spark growth for our clients. For more details about Lucas Creatives, or to shop for a new outfit from their store, visit their websites or connect via their socials.
Lucas Creatives
Kerina Mango