Shipping presets
Shipping presets allow you to save common package sizes and descriptions for your shipments. Presets are an easy way to minimize repetitive data entry and save you time.
To save a preset go to your Settings / Shipping / New Preset: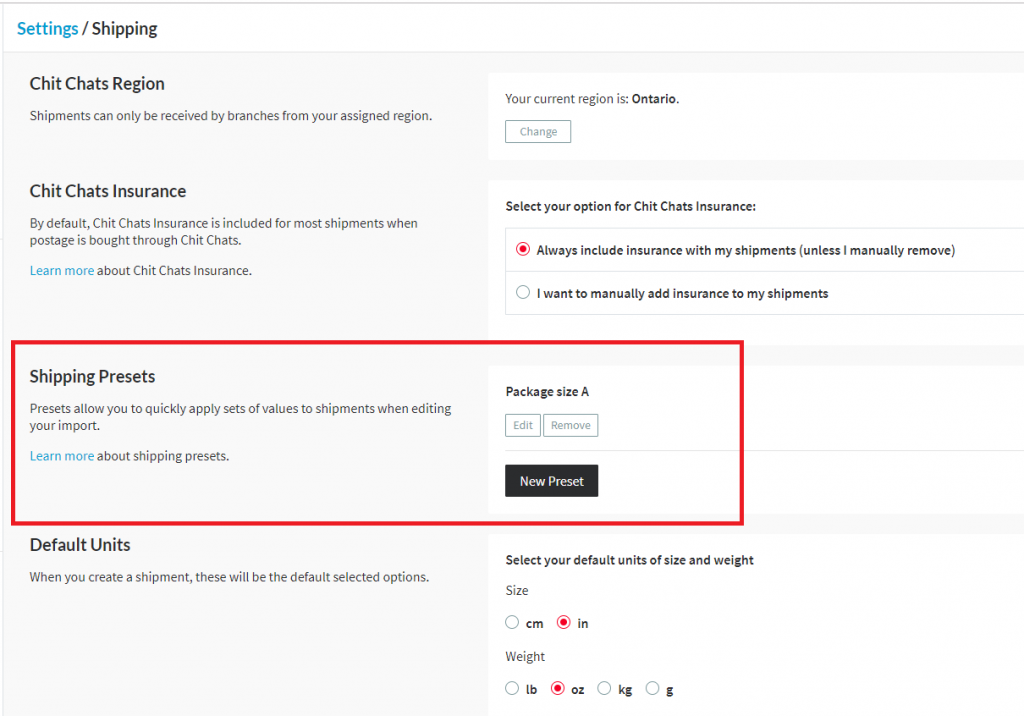 Click on 'New Preset' and you will be prompted to provide details for the criteria you want to save: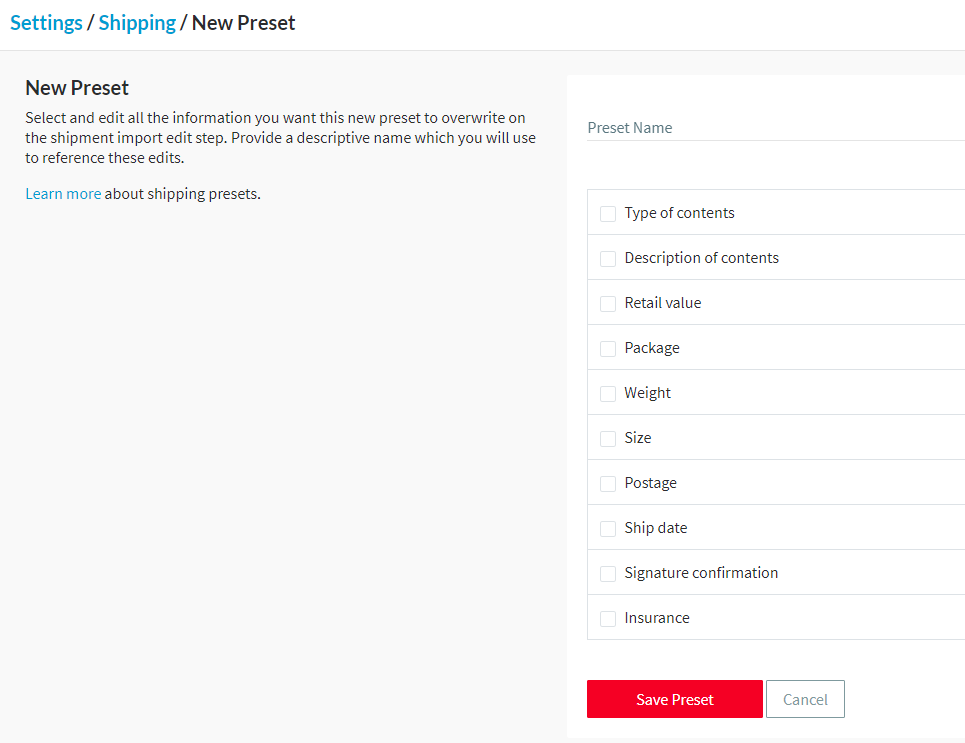 You can save details on the following:
Type and description of contents
Retail value
Package type
Weight, size and postage
Ship date
Signature confirmation and Insurance
Save the preset by assigning it a name that you can easily identify. You can also edit and delete any presets that you have saved.
If you import via a CSV file or direct store integration you can use presets to apply to multiple shipments at once.
Shipping defaults
Save time by setting your preferred defaults for size and weight. Select your default units by going to your Settings / Shipping / Default Units: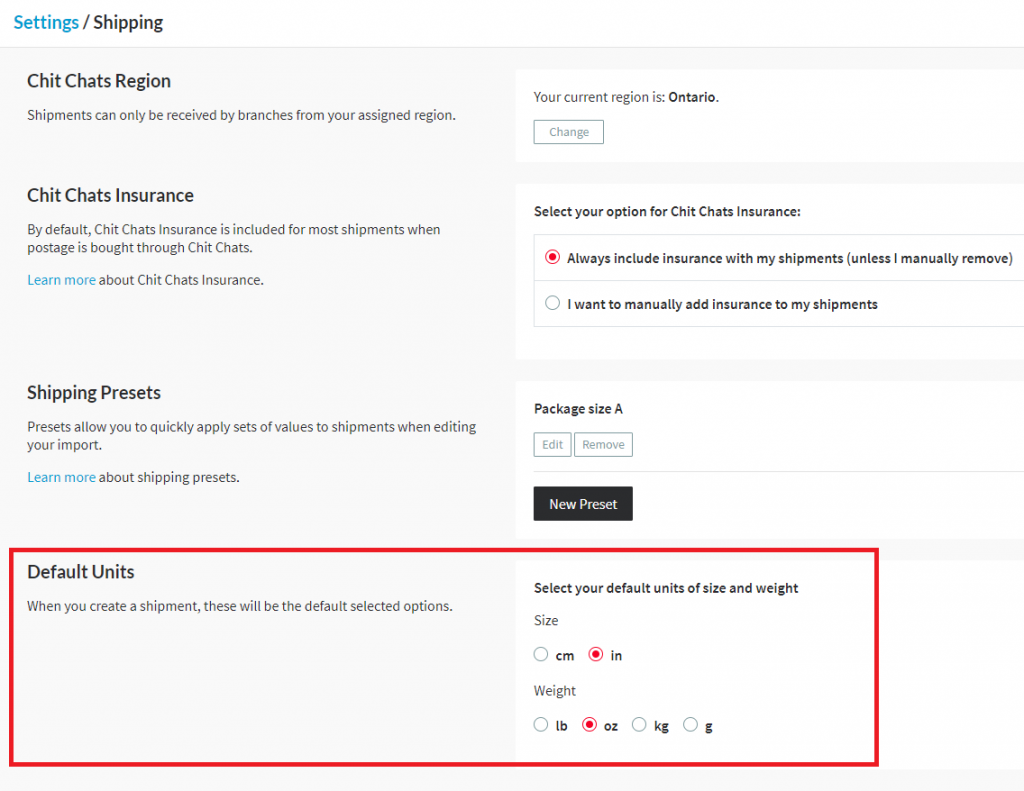 Default units will also be selected when importing shipments in bulk by CSV file or direct store integration.
Share your feedback on these features with us as we are always looking for ways to improve our platform and save you time.