It is a busy year for new branches in Quebec! On the heels of opening our Plateau branch in April, we're getting ready to welcome our second new location in "La belle province" for this year.
Starting Monday, July 5, Chit Chats clients in Quebec can begin to drop off shipments at our new Laval branch!
Our Laval drop spot, at the UPS Store #520 will wind down as we make our transition. The last day to drop off shipments at this drop spot will be Friday, July 30.
---
311A Boulevard Cartier O, Laval, QC H7N 2J3
Hours of Operation:
Monday to Friday: 11:00 a.m. – 7:00 p.m.
Sunday, Saturday: Closed
Contactless Drop & Go (front entrance)
Max Occupancy: 4
Free parking available
Note: We are in the process of updating our signage. Find us in the unit previously occupied by G.T.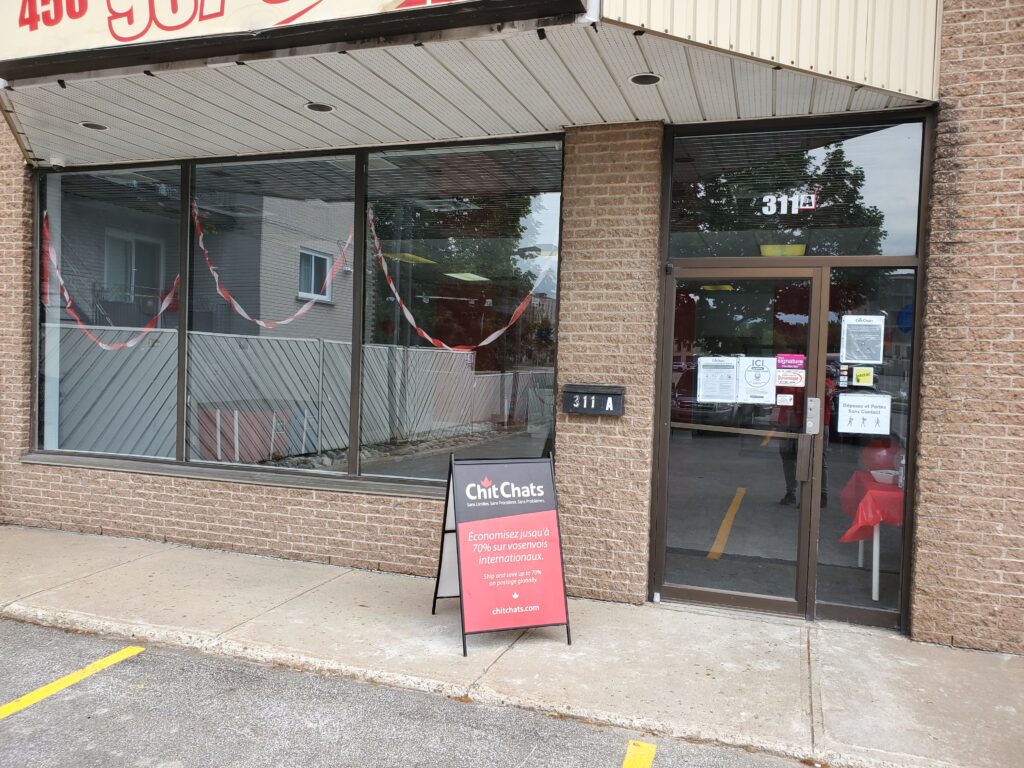 ---
We'd love for you to make Chit Chats Laval your new home! And if you do, don't forget to update your return settings to make it your preferred pick up point for your return shipments moving forward.
Hope to see you at the grand opening!