Helping even more Canadian entrepreneurs live their dreams has always been a part of Chit Chats' mission and increased access to our branches and services plays a large role in making these dreams a reality. Over the past two decades, we've been able to grow to five different regions and now over 25 branches all thanks to the loyalty and dedication of our clients. Without your recommendations to friends and your circles helping Chit Chats to grow, we wouldn't be on track to open our 30th Chit Chats branch by the end of this year!
First up on our journey to 30 Chit Chats branches is the addition of 2 new locations in Ontario. Starting Monday, September 20, get ready to drop off your shipments in our Brampton and Scarborough branches!
If you already ship with Chit Chats in Ontario but plan on making one of our new branches your new home, don't forget to update your return settings. Make sure to indicate that you would prefer to pick up your returns from Brampton or Scarborough. Remember any changes to your preferred return method will only apply to shipments you create moving forward.
---
Brampton Branch
380 Bovaird Dr. E, Unit 17, Brampton, ON L6Z 2S7
(Next door to Sandals Tanning)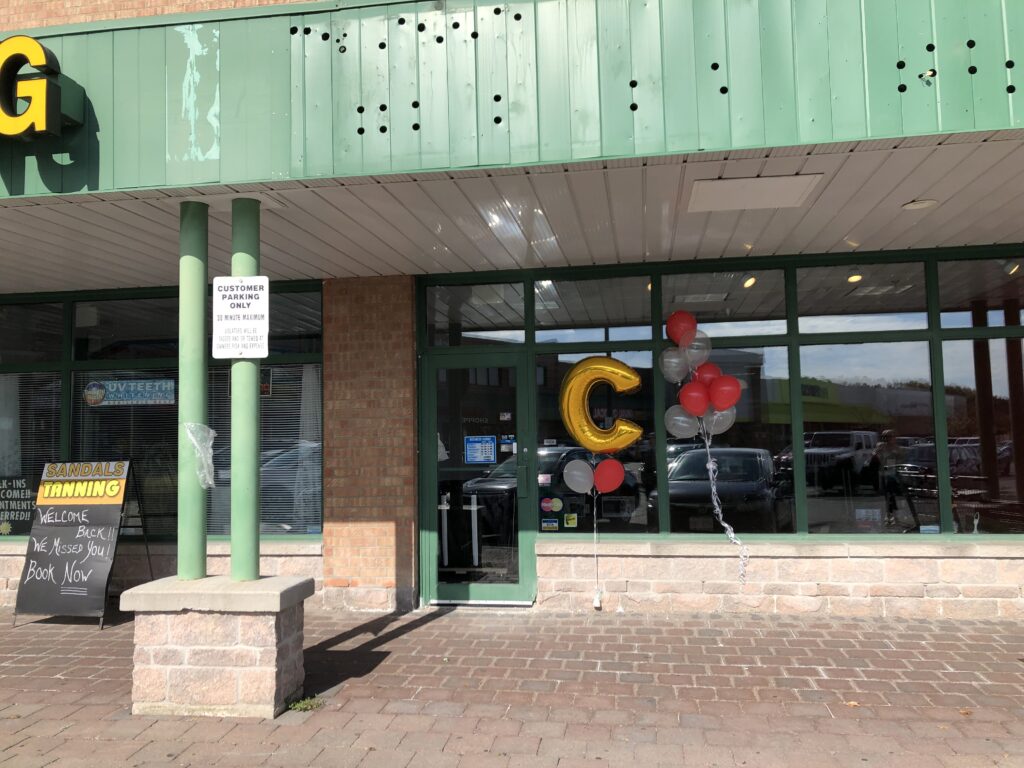 Hours of Operation:
Monday to Friday: 12:00 p.m. – 7:00 p.m.
Sunday, Saturday: Closed
Contactless Drop & Go (front entrance)
Max Occupancy: 5
Free parking available
---
Scarborough Branch
4500 Sheppard Ave E, Unit 102, Scarborough, ON M1S 3R6
Hours of Operation:
Monday to Friday: 10:00 a.m. – 5:00 p.m.
Sunday, Saturday: Closed
Contactless Drop & Go (front entrance)
Max Occupancy: 6
Free parking available
3 dedicated spaces at the front
Additional parking to the side of the building
Driving Directions:
Exit HWY 401 at McCowan Rd. Drive north to Sheppard Ave. Turn left on Sheppard and drive westbound to the plaza at 4500. After entering the main driveway, turn left. We are in the unit formerly occupied by APCO, Unit 102, facing Sheppard.
---
You, our clients, are the reason why Chit Chats has been able to expand and we want you to join in on the celebration. Keep an eye out for more branch announcements from us over the next few weeks as we prepare to welcome Chit Chats Branch #30 before the end of this year. All of our branches will be getting into the spirit, so you won't want to miss out.
And don't forget to swing by our Brampton or Scarborough branches on opening day, September 20. Our teams can't wait to welcome you in!