We are always looking for ways to improve visibility on important updates not only to our platform but to valuable resources about shipping.
Starting Tuesday, August 13, 2019 we will launch a new client dashboard. This dashboard will be the default view when logging into your Chit Chats account. Your 'Pending' shipment view is still easily available by clicking on the 'Pending' tab in your left hand menu.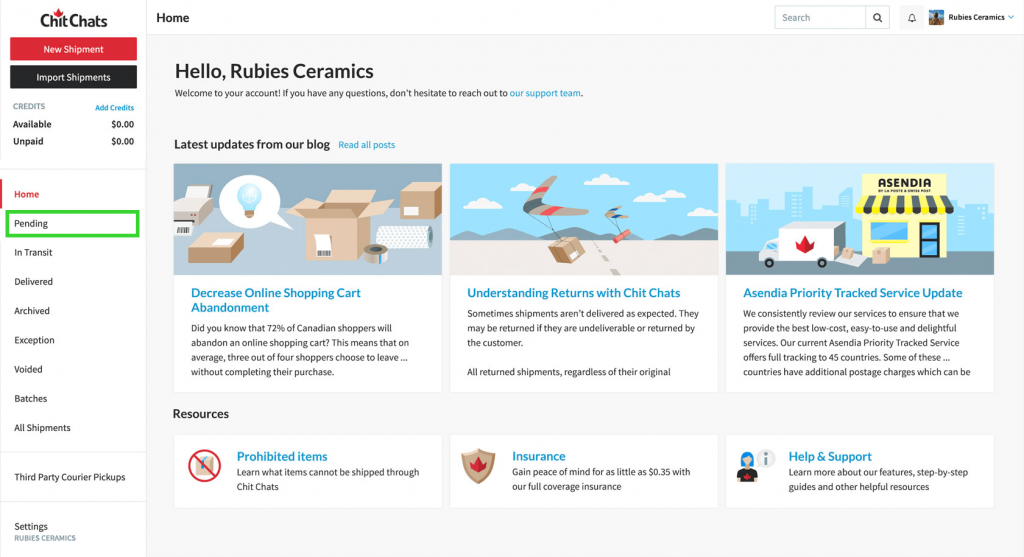 For existing clients the dashboard will highlight the latest blog posts. Based on your feedback we want to provide an easy way to find the latest information that impacts you. Our blog highlights important service updates as well as useful resources related to shipping.
For new clients the dashboard will provide key on boarding information to help get your first shipment out the door.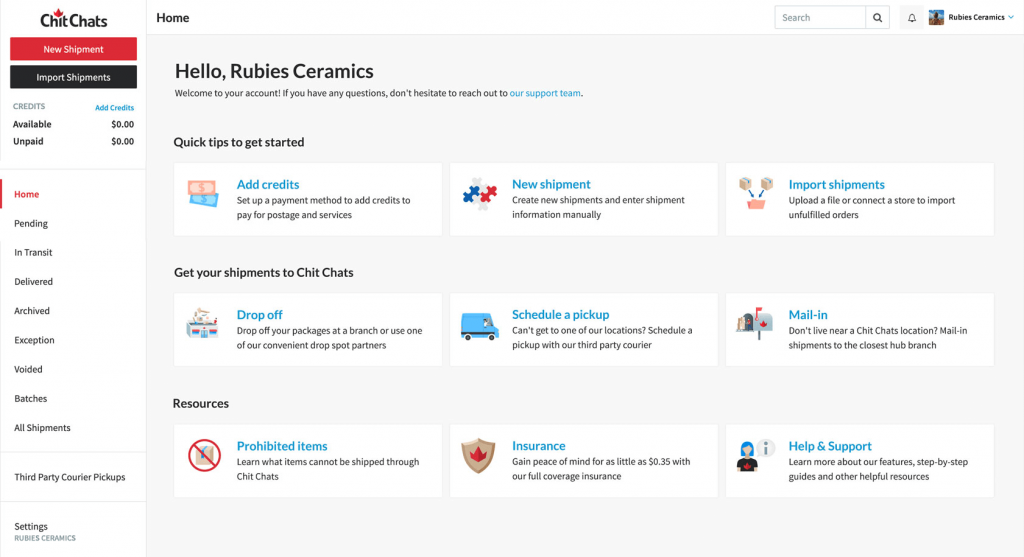 If you haven't already, don't forget to subscribe to our newsletter by going to your Settings / Account / Subscribe.