As a seller, there are times when you need shipping help or have questions. Chit Chats is here to support you. We offer a rich library full of step-by-step instructions and in-depth resources on how our services and platform work. Plus, we often share shipping-related news on our blog and social media platforms.
But we understand that sometimes you need a little extra support. That's why our dedicated Client Support team is on hand.
How To Contact Us
Our friendly agents work hard to service all our clients in a timely manner and we appreciate you and your patience! We are aware that despite our best efforts there may be times when our phone lines become busy. That's why we want to share the best ways to reach us.
Contact us through the easily accessible Help button

Find this at the bottom of your screen or you can also go through our contact us page.

Click on the Help button and our widget will appear for you to easily

Search for an answer in our Help & Support library or,
Submit a question by email to the Chit Chats Support team.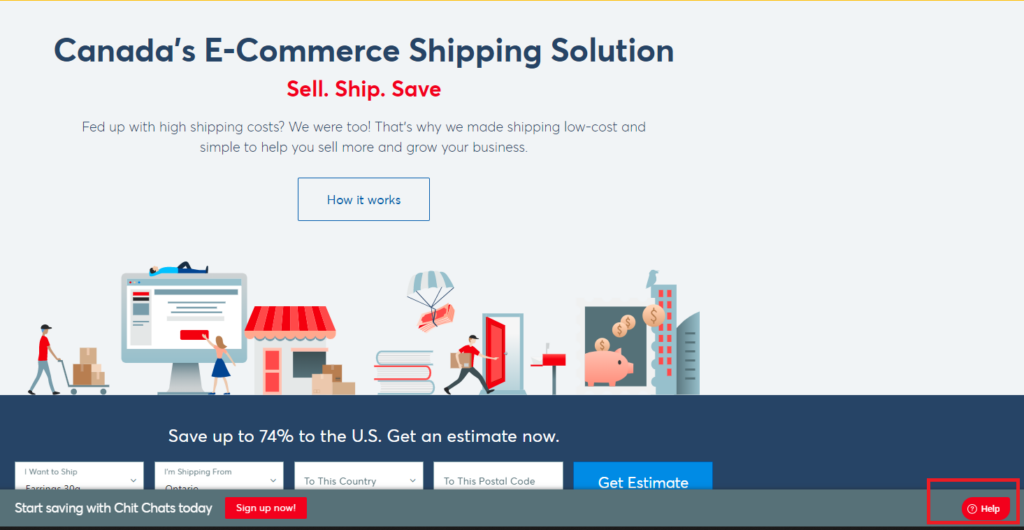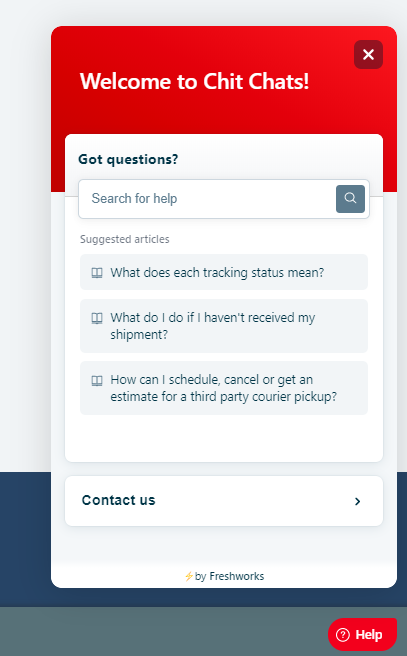 Submitted Ticket Views
When you submit an inquiry through the Help widget you'll be able to view all your open (and closed) tickets as long as you are logged into your Chit Chats account.
Log in to your Chit Chats account
Go to Help & Support
Then click on 'Tickets' in the top menu bar

All your tickets will be displayed and you can filter these by:
Open or Pending
Resolved or Closed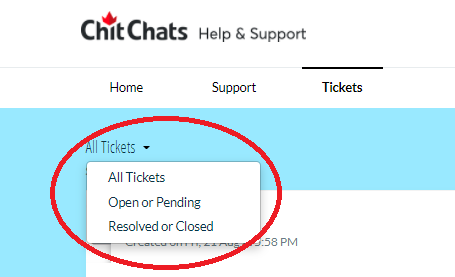 Our team is on hand to support you. We always love hearing from you and we are open to your feedback and suggestions for improvement. Happy shipping!
The Chit Chats Team