Starting on September 24th, 2018 in the BC region, Chit Chats will launch UPS Mail Innovations (UPS MI) for your U.S. bound packages. This service is tailored specifically for parcels and perfect for lightweight bulky parcels destined to the U.S.
Stay tuned as we'll be releasing this soon to all our remaining regions.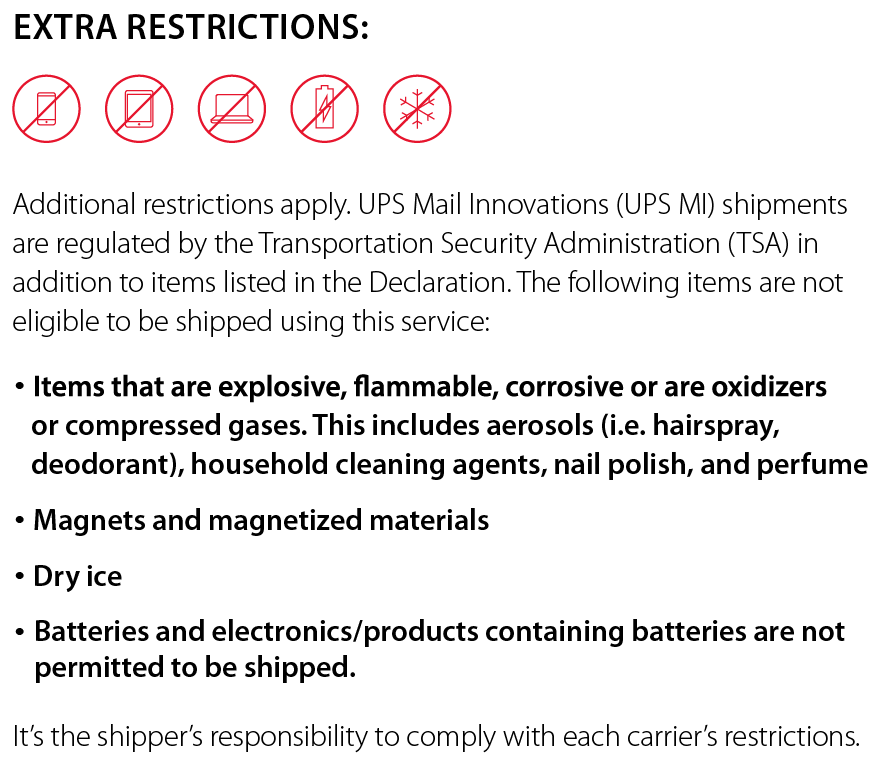 Please familiarize yourself with carrier-specific restrictions here.
UPS MAIL INNOVATIONS (UPS MI)
How it works:
UPS Mail Innovations (UPS MI)is a new option for your U.S. bound shipments. UPS will be taking packages all the way until the final mile and then hand off the packages to USPS for the final mile delivery. This service leverages UPS' expansive network and speeds up processing by reducing handling by working closely with USPS.
Similar to USPS, UPS MI will have different rates available for U.S. bound shipments under 1 lb and over 1 lb. To access these rates select 'parcel' for package type along with entering the weight and dimensions. Maximum weight allowed is 70 lbs with maximum dimensions L + (2* W + 2* H) < 130 in.
UPS MI shipments received in BC on Friday will be processed by the carrier on Monday as they do not process shipments during the weekend. To find details on how to track UPS MI shipments reference our Help & Support article.
Benefits:
Lower rates compared to USPS First Class and USPS Priority Mail
Full tracking
Chit Chats Insurance* available
*Chit Chats Insurance is available for postage purchased through Chit Chats.
Delivery times for UPS MI range from 2-9 business days however, 75%-90% of packages arrive within 6-8 business days. Delivery times are estimated as with all carriers and never guaranteed. The only service that currently offers guaranteed delivery is USPS Express Service.