Black Friday/Cyber Monday (BFCM) is one of the year's biggest ecommerce marketing opportunities! And we want you to have your most successful BFCM yet!
We have put together a Black Friday/Cyber Monday Digital Marketing Guide in collaboration with Banch Marketing, all to give your ecommerce business an unfair advantage.
Does your business have a proven social media, email, and ad strategy in place yet for BFCM? If not, then read on! Or if you have one in place and it's not working, then we also encourage you to read on.
What's in the BFCM ecommerce marketing guide?
Strategies to build awareness
Instructions on using retargeting and lookalike audiences
Examples of proven offers that drive results
A complete BFCM plan including email schedules
An Instagram Guide with holiday posts
SMS Marketing Guide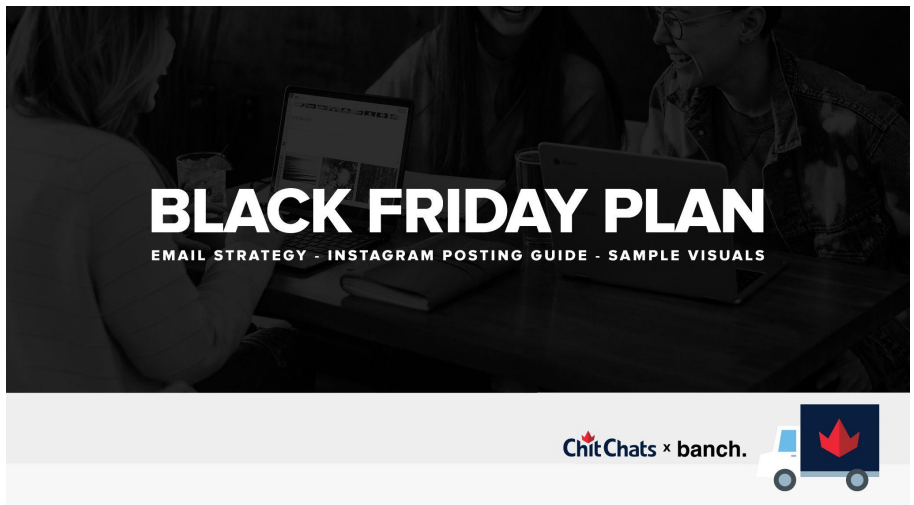 CLICK HERE TO REQUEST YOUR BFCM GUIDE
Hassle-Free Ecommerce Shipping
Are you shipping in style with Chit Chats yet? We would absolutely love to be your good-value shipping solution for BFCM and beyond! Sign up here to get $5 off your first shipment, and let us support you as you take your business to new heights.