Did you know that Chit Chats is a qualified global direct entry wholesaler.
What is Global Direct Entry?
Under the Global Direct Entry® (GDE) Wholesaler Program, Chit Chats is a recognized compliant partner of USPS. This partnership with USPS gets shipments into their mail stream after the U.S. Customs and Border Protection has cleared the items.
How It Works
Packages are processed by Chit Chats and taken to the U.S. border
Packages clear U.S. Customs and Border Protection
Packages are handed off to USPS and received into their mail stream
USPS delivers packages to the recipient
Benefits
USPS Partner Tracking
As a recognized carrier partner with USPS; once Chit Chats processes shipments, USPS will receive an update and post a tracking event on their tracking page. The tracking event will say: Arrived Shipping Partner Facility, USPS Awaiting Item.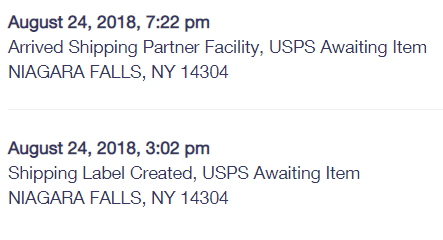 Low-cost Fully Tracked Options
Chit Chats provides low-cost and fully tracked options along with faster delivery times to the U.S. and key international markets.
Alternative Delivery Networks
We recognize that to succeed in the international market (U.S. and worldwide), Canadians need a reliable alternative delivery network.
As a USPS Global Direct Entry Wholesaler, Chit Chats can help expand your business as a great alternative to national carriers. With low-cost shipping options, we can help you save money and transform your business.
Contact our support team or sign up for your free account today!