We always look for ways to make things easier for our clients. Our Help & Support has valuable resources and we have been working hard to improve it so you can find what you need quickly and with ease. Starting Tuesday, October 22, 2019 our Help & Support will have a brand new look!
What's changing?
Articles grouped in categories to make it easier to find what you need whether you're a new client, an existing client or a recipient
Powerful search function that uses keywords to show all related articles
Support tickets can be viewed directly from the Help & Support portal when logged into your Chit Chats account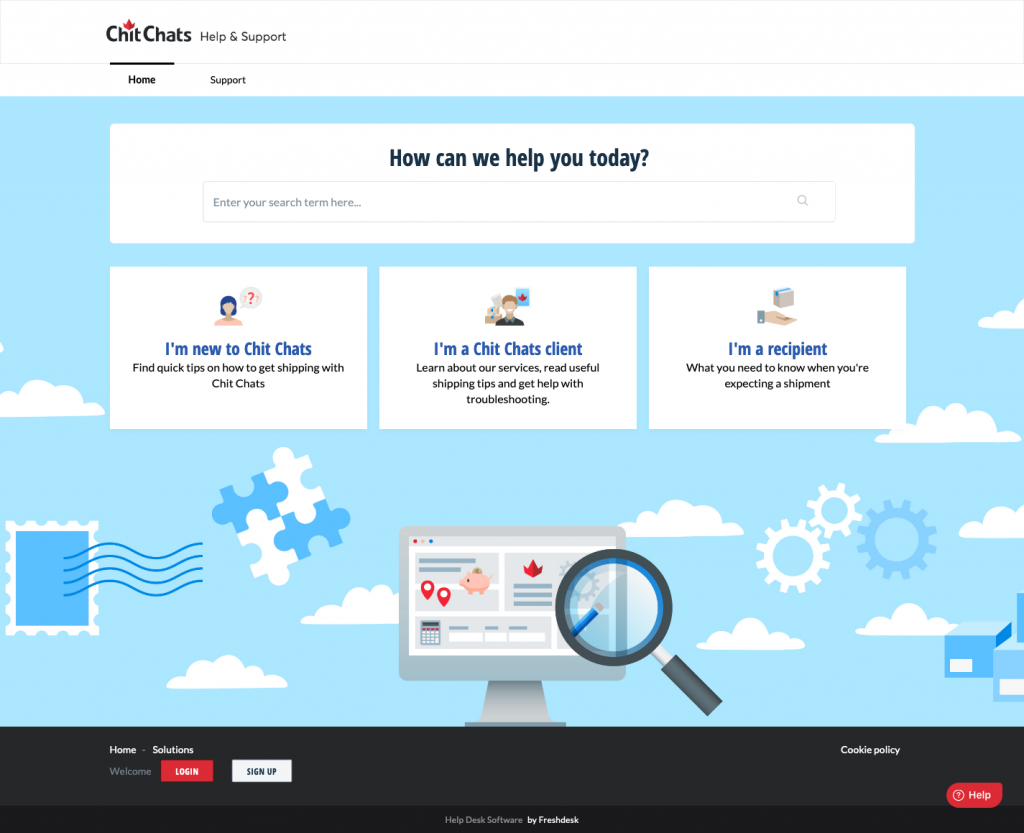 Let us know what you think of the new look. We are always excited to receive and implement your feedback. You can still reach us using the same channels.