If you're in New Brunswick, Prince Edward Island or Nova Scotia you can access Chit Chats with Maritime Bus.
Chit Chats has partnered with Maritime Bus to offer clients in the Atlantic region same day delivery to their Dartmouth Terminal. With over 30 locations in the Atlantic region take advantage of Chit Chats low-cost, fully tracked shipping options by consolidating your packages and using Maritime Bus. Shipments are delivered the same day to the Dartmouth Terminal and will be processed by Chit Chats three times a week (Mondays, Wednesdays and Fridays).
Our partnership with Maritime Bus provides discounted corporate rates to get consolidated packages to the Dartmouth Terminal.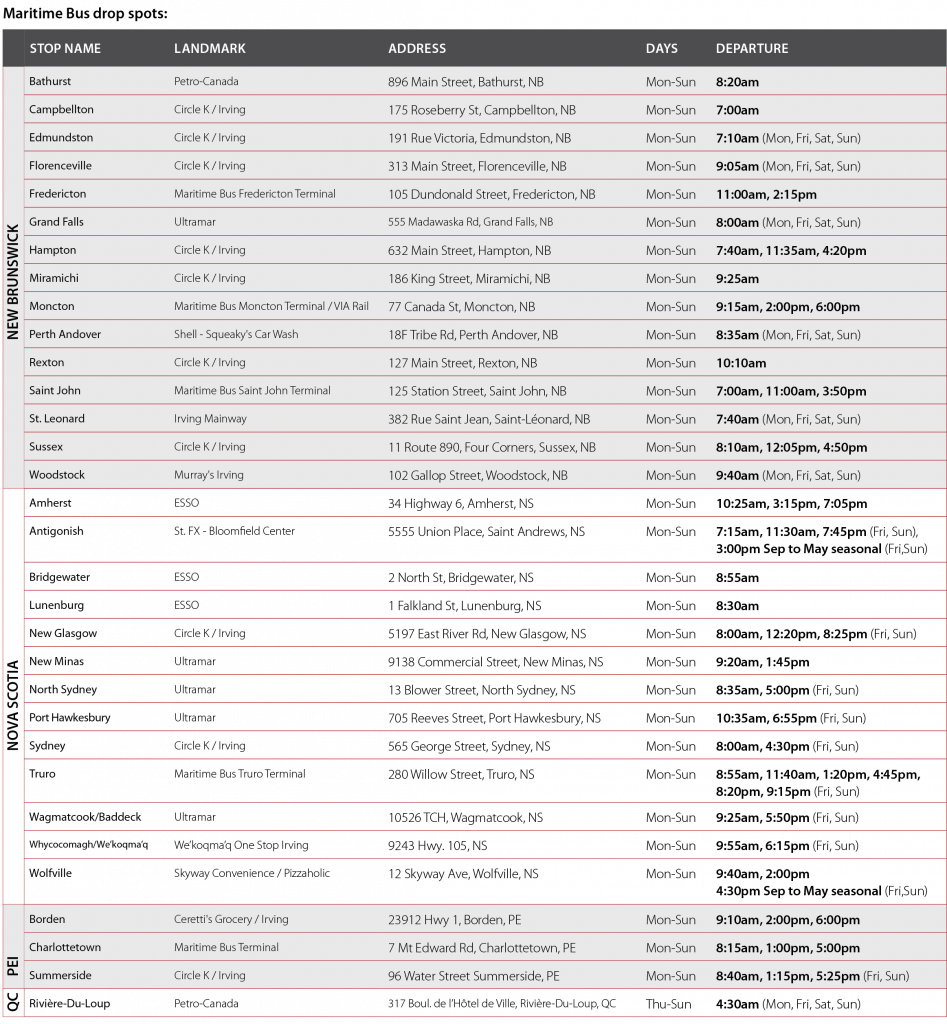 When preparing your shipments remember to:
Find detailed instructions in our Help & Support or contact our support team today.