Your ecommerce brand shouldn't be limited by borders and can take advantage of cheap shipping opportunities with Chit Chats!

We help thousands of Canadian entrepreneurs ship to the United States daily, and would love to be your shipping partner, as well. To sell and ship to our friendly neighbour to the south and also get $5 in account credit – sign up here now to get started!
Cheap Shipping to the U.S. Unlocks Your Business' Potential
Chit Chats was founded on the premise that shipping to the U.S. was too expensive, so we created a solution to make it affordable for small businesses. 21 years later we are still one of the best value shipping solutions in Canada – helping our clients to live their dreams. In fact, your business can save up to 71% on shipping to the U.S.
Does your ecommerce store currently sell and ship its products to the U.S.? If not, all that's needed on your end is to make sure each package's value is $800 USD or less per address per day, and your customers don't need to pay duties or taxes. We handle the rest on your behalf so you can focus on marketing, sales, and everything else needed to be successful.
Several Shipping Options to the U.S.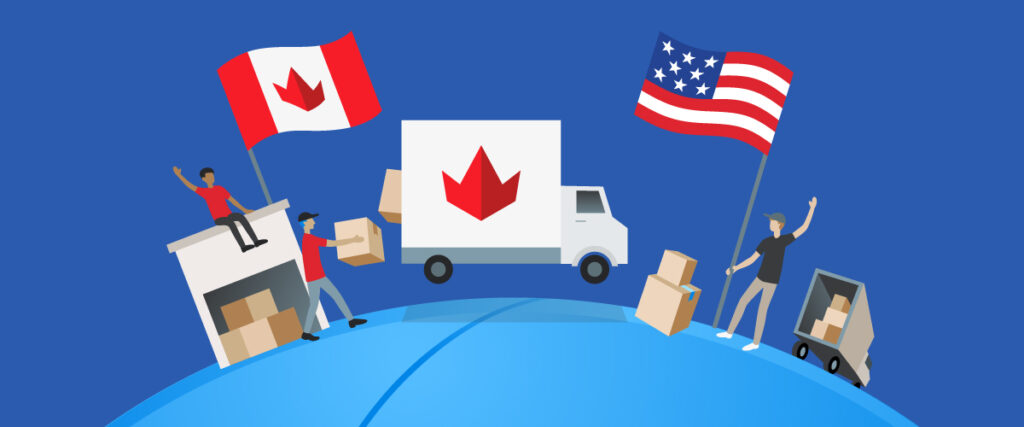 We provide several U.S. shipping options so that your ecommerce business can choose what's ideal based on its and your customer's needs.
Making it Easy to do Business in America
We have 71 Chit Chats locations across Canada, so dropping off your packages is quick and simple. If you aren't close to a branch or drop spot location you have two other options to explore. Schedule a pickup through your Chit Chats account and save up to 53%, or you can mail in your packages to a branch and still save money and time compared to national carriers.
Integrations With Ecommerce Platforms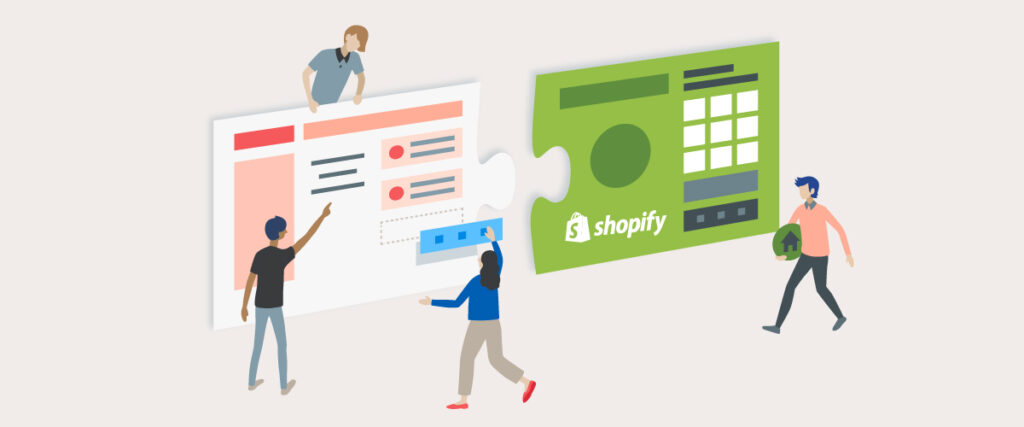 Whether you do business exclusively on one or multiple platforms, Chit Chats has integrations with Etsy, Shopify, eBay, WooCommerce, and others.

Seamlessly connect with the platform(s) you operate on, edit multiple shipments simultaneously, save and manage shipping presets, and much more. For custom solutions, we also have an open API to help optimize your shipping flow.
Your Trusted U.S. Shipping Solution
Chit Chats has been proudly serving Canadians for more than two decades. We provide a complete ecommerce solution to ship cost-effectively, hassle-free, reliably, quickly, and conveniently.
There has never been a better time to ship to the U.S. with Chit Chats, especially with a $5 account credit to get up and running.
If you need help with your first shipment or have questions, then go to our support page for answers, or reach out to us directly. Our caring team is always here to support you and your growing business!