Zone based rates are already live for our BC region clients and will take effect for all other regions in line with the annual carrier increases on Sunday, January 26.
Based on shipment data we know that the majority of packages are shipped to metropolitan areas. For this reason, we wanted to focus on providing low-cost rates to metro areas versus rural and remote areas. On average, 54% of our zone rates are cheaper than our previous flat rate structure.
BC region clients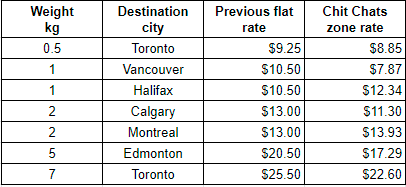 Alberta region clients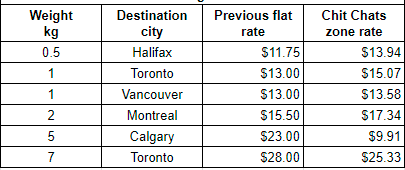 Ontario region clients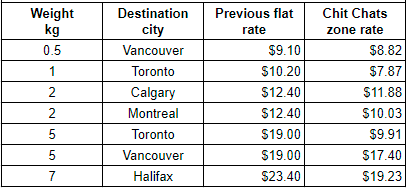 Quebec region clients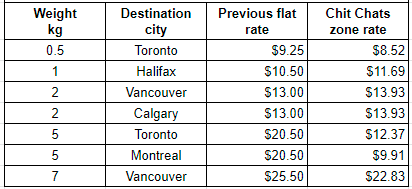 Atlantic region clients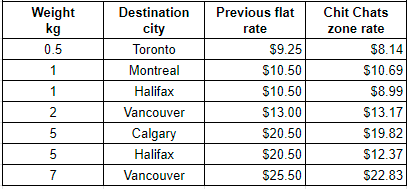 Suggested flat rate ranges
As we transition from flat rates to zone rates for Canadian shipments we recognize the convenience that flat rate shipping provided. In light of this, we will provide suggested rates for you to use if you wish to charge your customers shipping on a flat rate basis. These are presented in ranges that you can use to update shipping costs on your websites and platforms in a way that suits your business.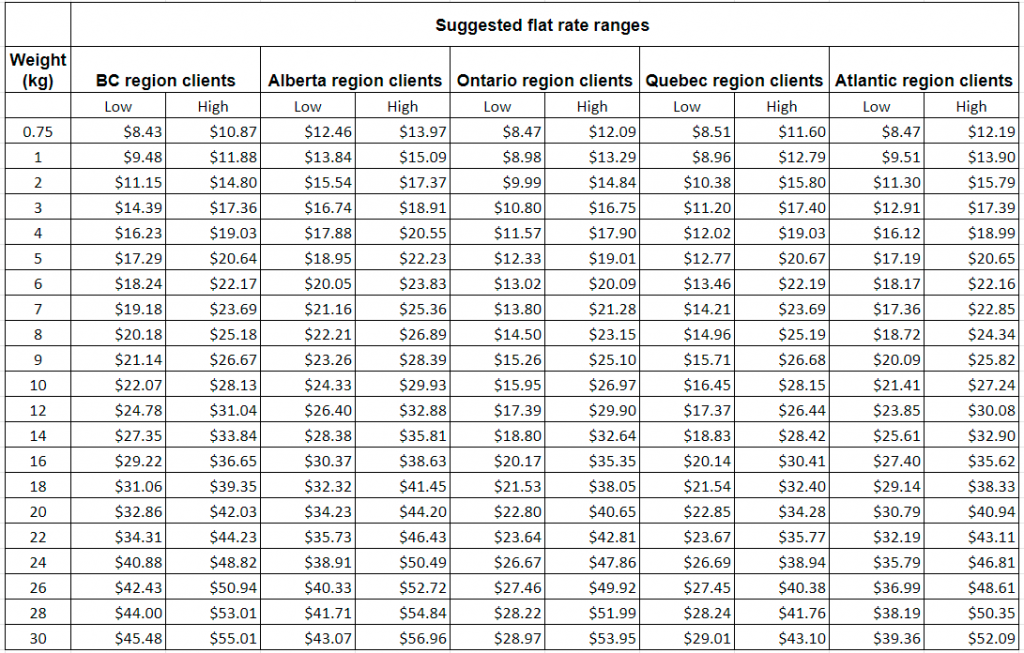 Don't forget that you can check out all of our new rates once these changes go live or receive a quote by using our Shipping Estimator.