We are looking for clients to help us test a beta Chit Chats pickup service in select areas of Metro Vancouver.
If you are in the following areas and interested in a local pickup service, we'd love to hear from you!
Vancouver (Westside)
Vancouver (Eastside)
Coquitlam (Poco/Burquitlam)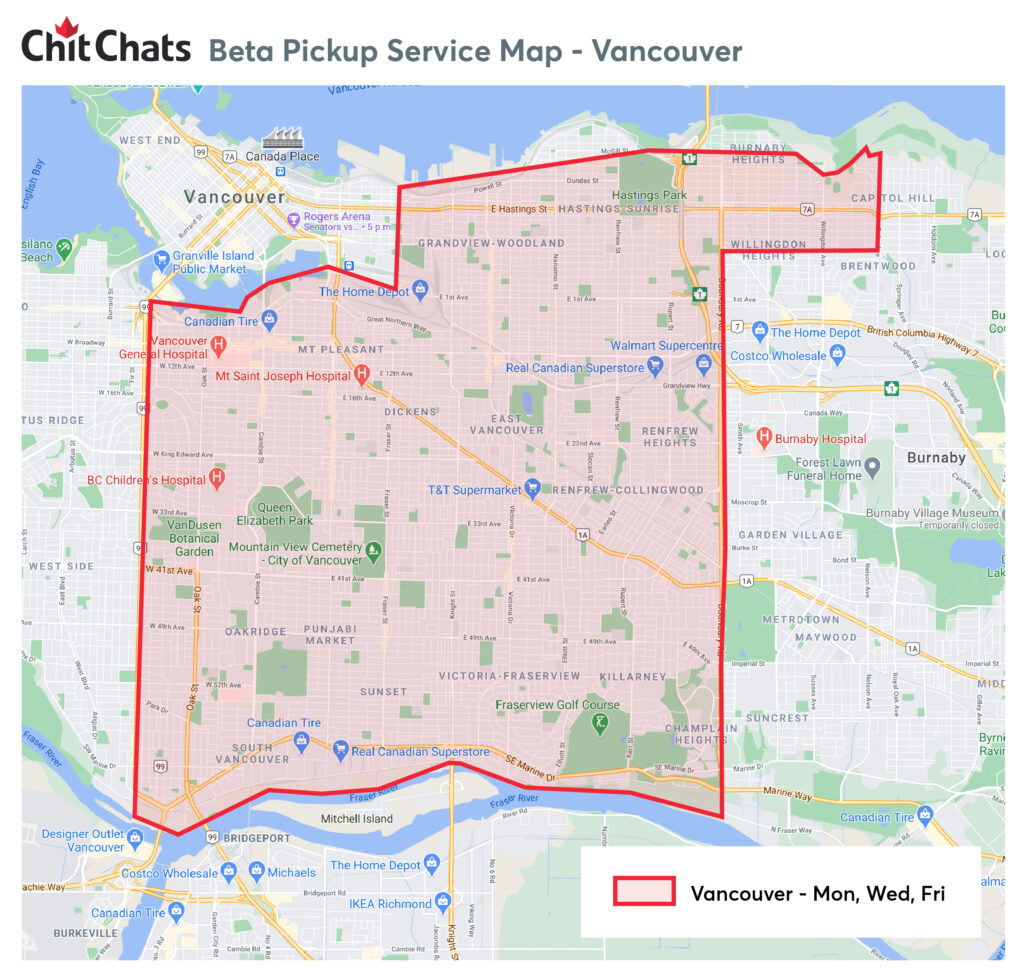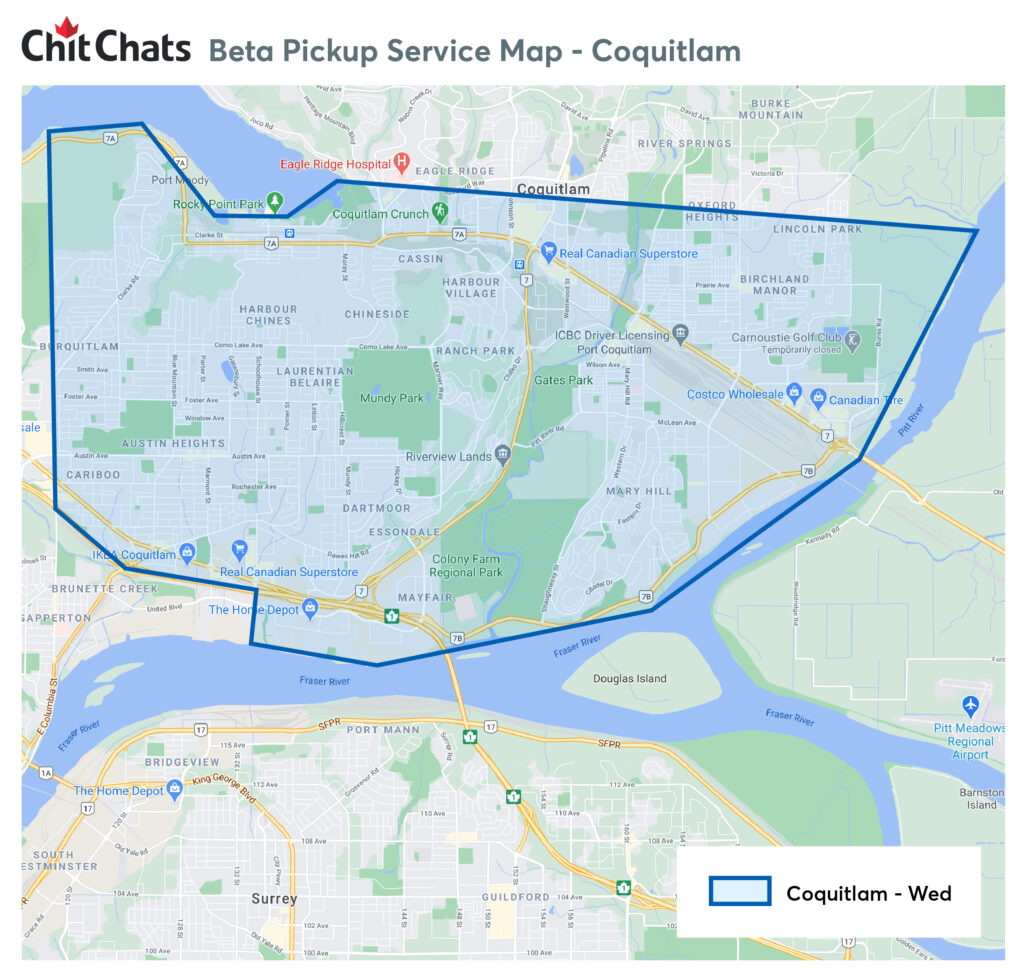 Interested in participating? Simply provide your details through the link below. We will reach out to you directly if we have selected you to help us test this service.
We apologize as we may not be able to service all requests during this beta test. But we thank you for your interest and we look forward to expanding the offering in the future!