If you use our Atlantic Screen Printing drop spot, it is important to note that parking next door at Brunswick Lift Rentals is strictly prohibited.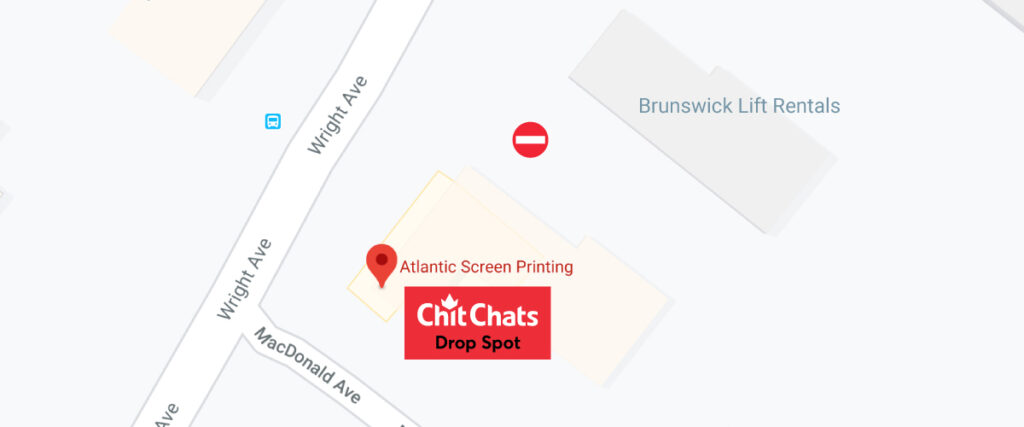 We have been notified that violation can lead to cars being ticketed by local police and insurance will be waived for any potential accidents that occur in the parking lot.
Chit Chats clients can instead park in the driveway of our 54 Wright Ave drop spot location. To access this driveway from Wright Ave, please make an immediate right after passing MacDonald Ave.
Thank you for your cooperation.