We are excited to announce Asendia Priority Tracked Service will soon be available to our Alberta and Quebec region clients. Starting Monday, August 26, 2019, Asendia shipments will be accepted at our Alberta and Quebec locations.
What is Asendia?
Asendia is a joint venture between La Poste (France) and Swiss Post a trusted international carrier. Asendia expedites international packages within the U.S. and uses their partnerships with local carriers in the destination country for the final leg of delivery.
Asendia International Priority Tracked can be used for shipments up to 30 kg.
A fully tracked international service to 24 countries.
Asendia Priority Tracked offers savings up to 80% compared to similar services provided by national carriers.

Asendia Restrictions
Due to the transportation methods of this carrier, there are limitations to what can be shipped with this service. Asendia shipments travel by air so all shipments must be TSA-compliant. Be sure to familiarize yourself with these specific carrier restrictions.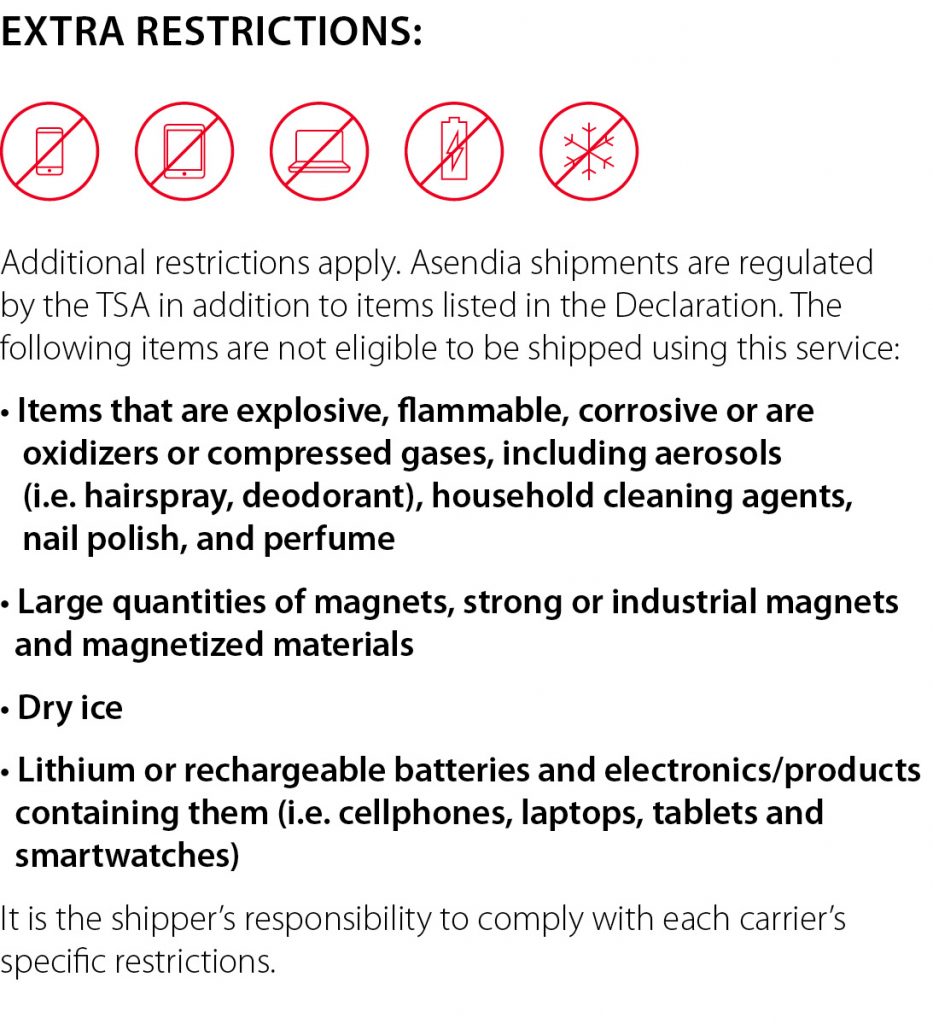 Estimated Delivery Times
Estimated delivery times are provided in business days and can vary depending on customs and destination carriers. Asendia shipment processing times will also vary by region.
Alberta region clients
Estimated delivery ranges between 10-27 business days.
During the initial launch in Alberta, shipments will be handed off to Asendia twice a week on Mondays and Thursdays.
Quebec region clients
Estimated delivery ranges between 5-22 business days.
Shipments handed off to Asendia in two business days.
Don't forget that all shipments bound for international destinations may be subject to duties and taxes. We recommend being transparent in your shipping policies with your customers on your website or shipping pages to prevent any surprises with your buyers.