Our mission is to help Canadian entrepreneurs live their dreams. By providing more access we continue this mission so we can reach more Canadians and help them access our low-cost shipping solution.
Quebec, we adore you. Just this year, we have focused our eyes on expanding into Sainte-Foy, Île-Perrot, Drummondville and now Beloeil. Starting Thursday, May 25, drop off your shipments at our newest location.
Help us spread the word! We want to help Canadian entrepreneurs in Quebec maximize their shipping potential with Chit Chats.
547 Rue des Forges
Beloeil, QC J3G 4S5
Processing Hours:
Monday to Friday: 12:00 p.m. – 6:00 p.m.
Sunday, Saturday: Closed
Using Chit Chats Beloeil
Is it your first time shipping from a drop spot? These locations differ slightly from our branches. Learn more
All packages must be ready to ship and pre-labelled
There are no access fees at this location
Consolidate your shipments into one container to keep them organized
Chit Chats helps lower your shipping costs while providing sustainable solutions for your business. Access low third party pick up rates, discounted shipping supplies and Chit Chats Insurance to protect those valuable packages. Our easy to use platform makes shipping a breeze and with over 70+ locations across Canada and big savings, Chit Chats is here to help you reach your dreams.
---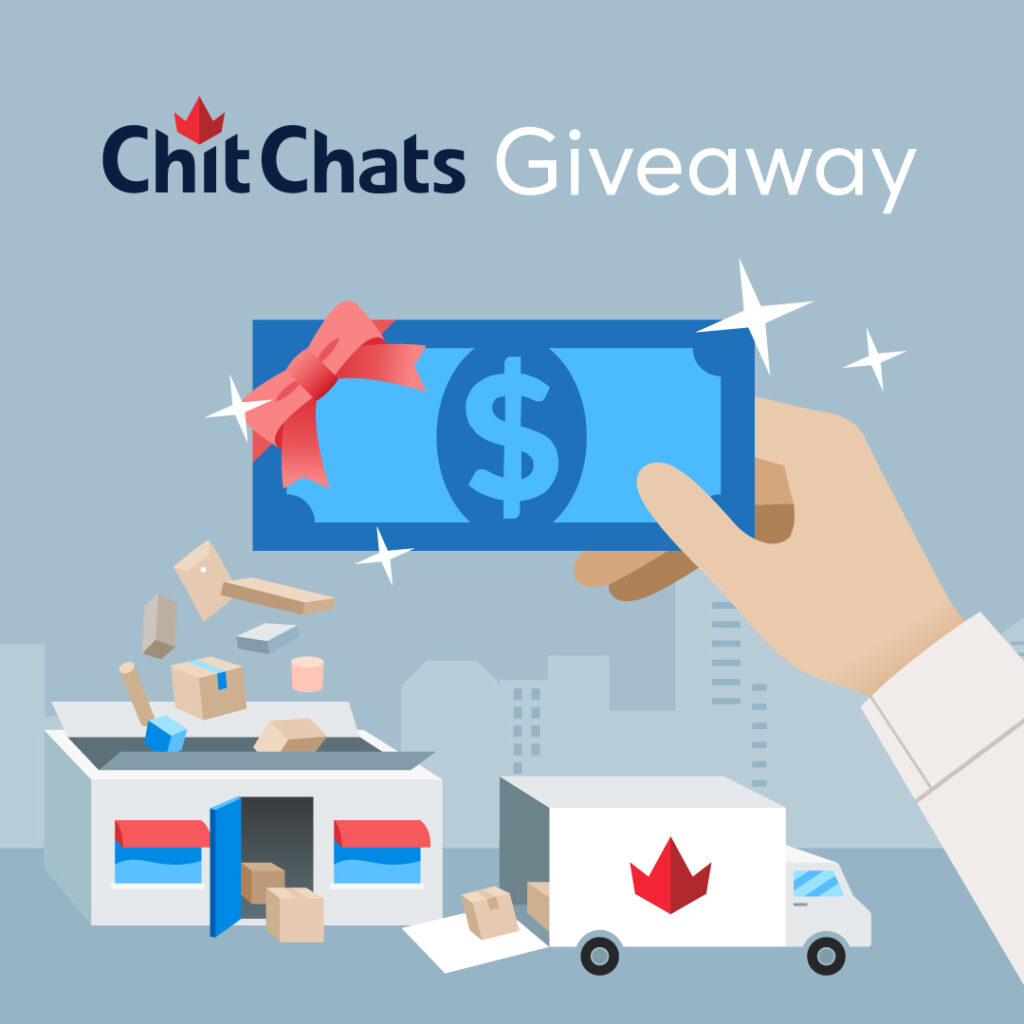 Grand Opening Giveaway
To share our joy with you, we will have a giveaway where one lucky winner will receive credits to ship with Chit Chats.
Stay tuned to our newsletter, socials and blog for updates very soon!