As the holiday season approaches we want to share our partner carriers' holiday shipping deadlines.
Keep in mind that higher volumes are expected during this season. Cut-off dates are for estimated delivery before December 25, 2019. Use these recommended deadlines to help you prepare and set deadlines on your website so that your customers get their items in time.
Don't forget that packages first need to be received at a Chit Chats branch! Be sure to factor in processing times for drop spots, courier pickups or mail in shipments. We'll be releasing our holiday hours of operation soon.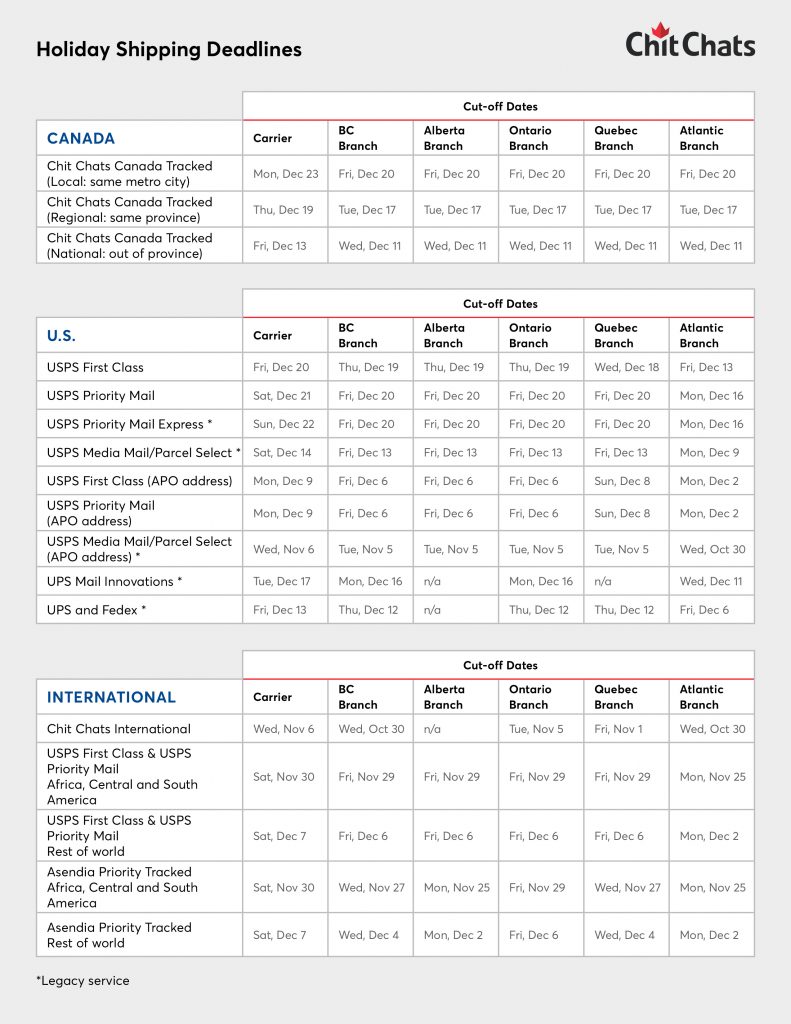 Note: Delivery times for the non-contiguous states (Alaska and Hawaii) vary and may be affected by limited availability of transportation with USPS.
Useful references
USPS' National Releases for more details
The Chit Chats Team